Tech Education in Paradise: Meet The Institute of Code
June 16, 2016
It's a quiet summer afternoon in our beautiful Québec City hometown. My colleagues are coding and answering support tickets. I'm skimming through Snipcart's social media a bit. A few minutes in and a FB message catches my attention:
Hey Snipcart, we're a code school that is bucking the trend and teaching only static site development (+ Jekyll & CloudCannon for easy client editing) and on our last coding retreat one of our students discovered you and during the 10 days coding retreat built her entire startup website w/ e-commerce functionality using Snipcart -- could be a great story for your blog.
Nodding, I think to myself: "Indeed, this could be a cool fit." We've been promoting Jekyll and many other static site generators for a while on this blog. Times and times again, we've repeated that modern static web development could foster e-commerce success. So, intrigued by this mysterious code school retreat, I ask for more info.
Then, my friends, I discover one freaking epic coding school: [The Institute of Code](https://www.instituteofcode.com/
) (IOC).
In a nutshell, the IOC organizes all-inclusive coding retreats in exotic locations over the world. By bringing students into a crazy focused & healthy environment, they lower the learning curve and fast-track the development of actionable code skills.
Now, having recently confessed to being a code noob and being a remote-working fan myself, I had no choice to get to know these guys better. So I did. The result is the interview you're about to read. I sincerely hope you enjoy it! :)
---
Interview with The Institute of Code founder, Tina
Q: Okay, tell us a bit about yourself first! Who are we speaking with here?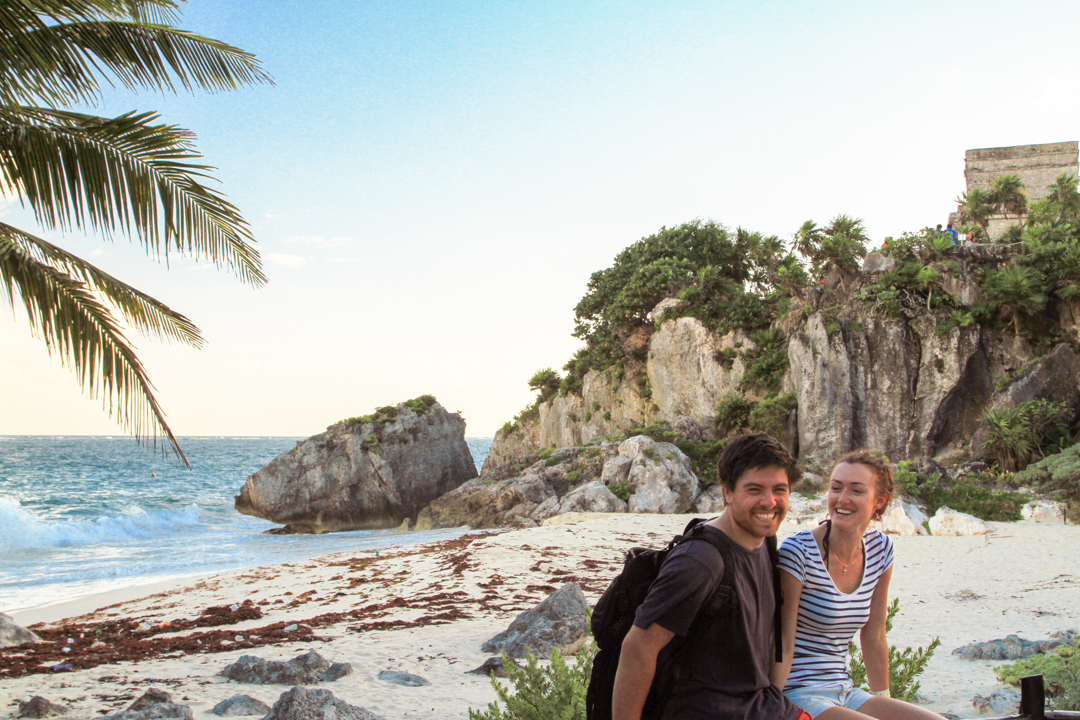 A: Hey guys, I'm Tina May, one of the co-founders of The Institute of Code. I started a boutique marketing agency when I was in my second year of university and quickly discovered that it was a hard sell to find small business clients willing to trust a 20-year-old with no degree and no experience— so I quickly pivoted to providing tangible services like websites and branding. After testing out a few options, I quickly became frustrated with clunky WordPress sites and the frustration of outsourcing development, so I slowly taught myself to code. I was hooked and never looked back!
Q: There are quite a few online & offline code schools out there. What makes The Institute of Code (IOC) different?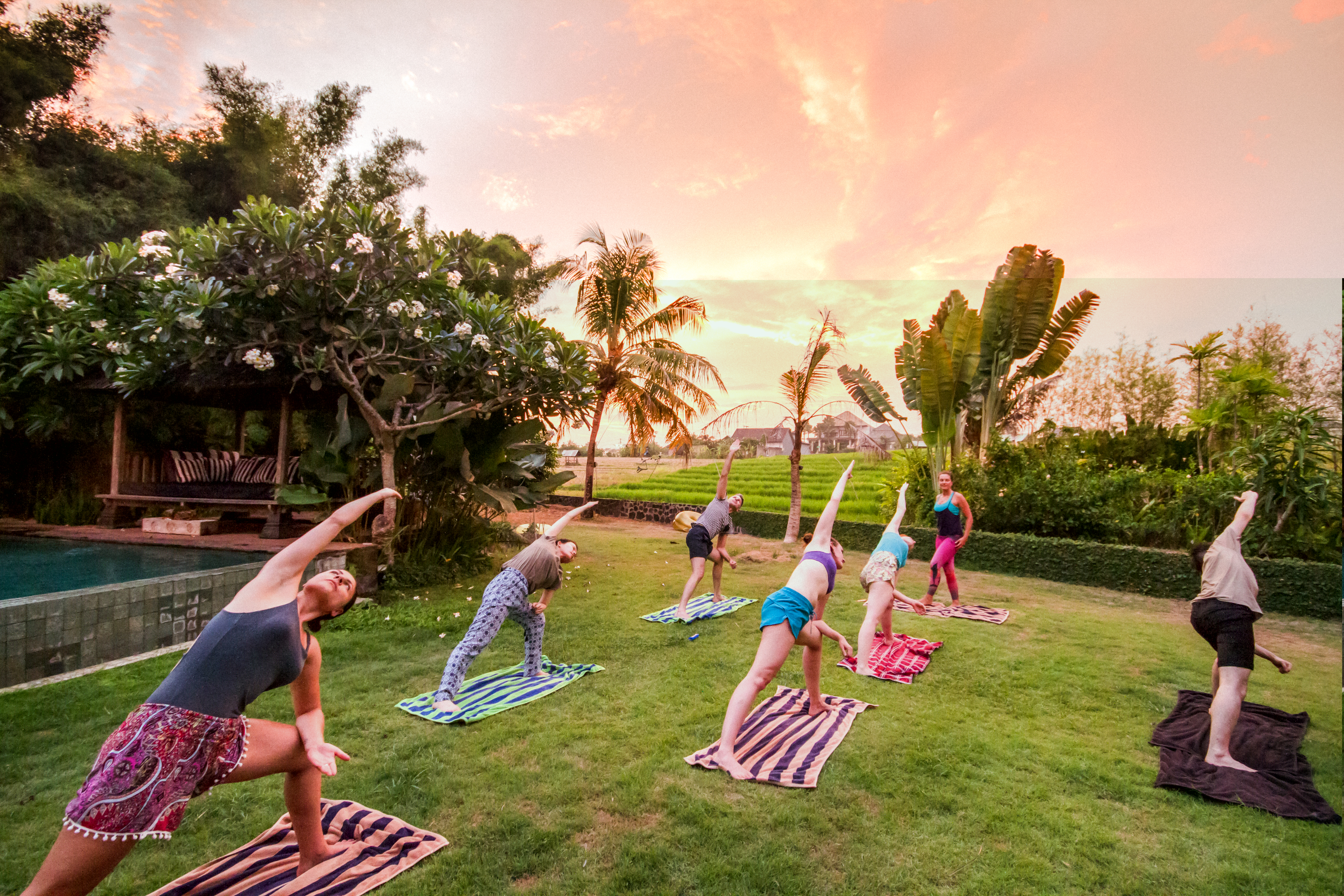 A: When we created The Institute of Code, we tried to forget everything we knew about what a school was and reimagine what a school could be. We dug deep into educational psychology, looked at how mindset and motivation influence the way we learn, and drew inspiration from all of those moments in life where we had been in that "flow" state— where your mind is sharp and focused, and you power through your work.
At IOC, we have created an environment of accelerated learning; when you remove people from the distractions of everyday life and set them up in a luxury pool villa in Bali and Mexico; when you cater to all their needs and keep them nourished with an in-house chef; when you start and end your day with yoga, and get your blood pumping daily; you can free your mind for effective learning.
We're different because our school is built from the ground up to help our students achieve their goals— you see it in all the little details, from how we personally interview every student and the structure of our elective content around their goals, to our small-sized class with 1 mentor for every 4 students, with a maximum of 12 students total, to the ongoing support we have long after the retreat ends.
Q: What kind of students attend The Institute of Code? What are their profiles, goals, etc.?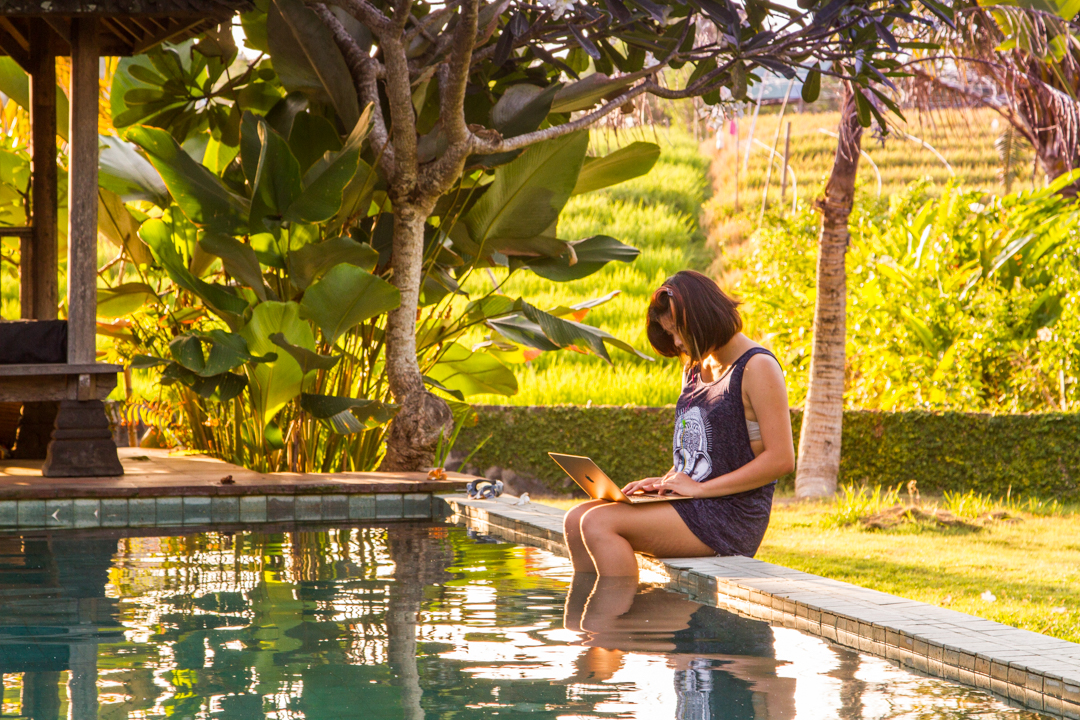 A: Many of the students who attend our 10-day coding bootcamp aren't aiming to become full-time developers — they understand that digital skills are in high demand and can help boost their job prospects and productivity in lots of different roles.
We attract graphic designers wanting to code their own designs or better communicate with the developers they work with, by better understanding the development workflow. We attract marketers who need to work with HTML and CSS when creating email marketing campaigns, or working with the digital team on their company's website. We've had entrepreneurs who don't want to be reliant on developers who build a startup website during the retreat and then feel more confident in managing the development of an app later on. We've had project managers and startup founders who wanted to understand the basics of front-end development, so that they could optimize their processes and confidently hire a strong team.
Q: How do you guys manage to foster focused and serious learning in such exotic locations as Bali & Mexico?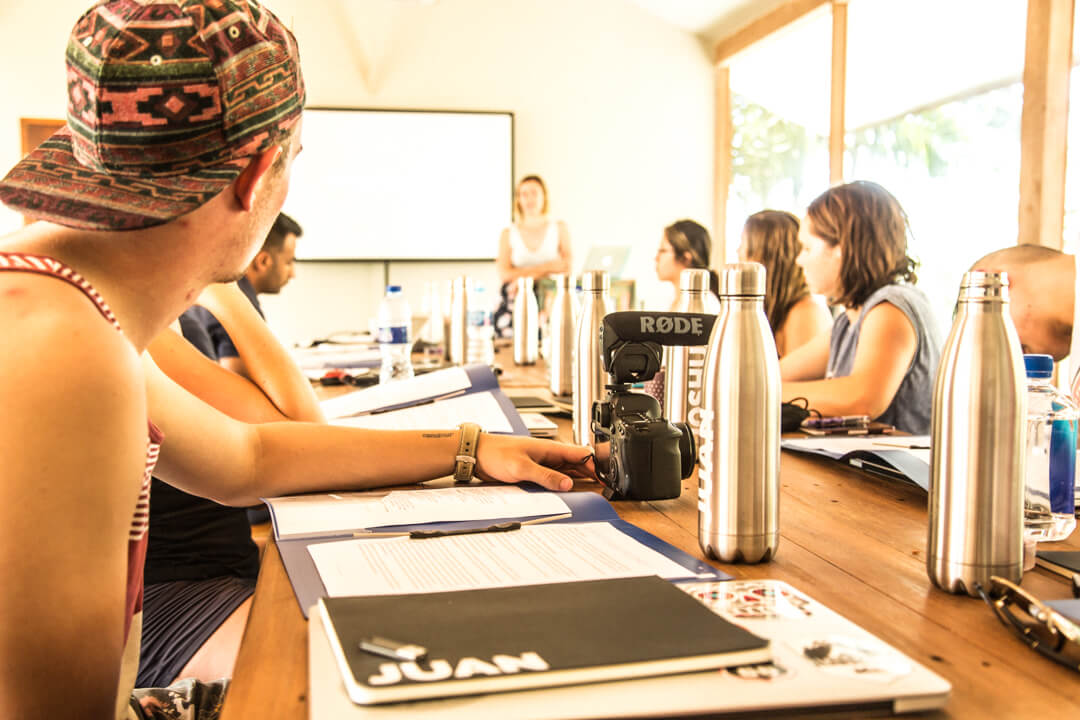 A: We get this question a lot! As counterintuitive as it might seem to people who associate learning with a traditional classroom in the city, we find that our students are more focused and eager to learn with us than in any traditional school. Imagine a day in the life of a typical coding student— wake up, run a few errands, grab a bowl of cereal, rush out the door only to sit in peak hour traffic commuting for an hour before finally sitting down in in a crowded classroom, mind already wandering to all the things that they need to do after class.
Our students wake up to the sunrise, wander downstairs and join in on yoga before sitting down to a chef-prepared meal. Then we come together in the classroom overlooking the pool, and dive deep into practical coding activities, working on live projects in small groups. They know that for the next 10 days they don't have any cooking, cleaning or commuting to do so they can just focus on learning to code.
Q: I saw that you're offering business sponsorships to students. Care to tell us a bit more about these arrangements?
A: Absolutely. Right now we are running a program that pairs our students with a business that is in need of a new website.
The business gets a professional quality site (with every line of code checked by one of our experienced mentors) and in exchange provides a partial scholarship for the student. This program enables a student to start their coding career with a real client, work on a live project and get their portfolio off to a strong start, as well as enabling students who perhaps couldn't afford the full tuition to support themselves through their own work.
It's been a really popular program, and one we are looking to continue in the future.
Q: So you guys are ditching the WordPress low-hanging fruit when it comes to teaching website building. You're focused on modern static websites (we're big fans!). How come?
A: We're focused on teaching the practical skills that will be most valuable to our students in the future. When you look at the pros and cons of static sites vs WordPress for small to medium businesses, there are some huge advantages to moving towards static sites.
It's faster and easier to learn how to use a static site engine like Jekyll than it is to learn the complex beast that is WordPress, so our students are able to 'hit the ground running' faster.
It used to be that you couldn't build a full-featured site without a traditional CMS like WordPress, but recent developments mean that you can have almost all of the same functionality without the bloated nature of WordPress. Static sites are faster, more secure, easier to build, and require little to no maintenance. Once you add Snipcart for e-commerce and CloudCannon for easy client editing, there really aren't many compelling reasons left to build in WordPress.
Q: I remember you telling me a student of yours found out about Snipcart in the first place. Mind telling us a bit more about this story? Why is Snipcart a good fit for your classes?
A: Our program takes students from zero to hero, so over 10 days they go from little to no previous technical experience to building responsive websites from scratch. One of our students was an entrepreneur who was building an MVP of her startup website, which was a new snack kit delivery service. She wanted the ability to accept payments on our site, so she sat with one of our mentors and they researched options together. They stumbled upon Snipcart and found it super easy to use so by day 10 she had a fully functioning website ready to take to market.
Our students already learn HTML, CSS and basic JavaScript, and as Snipcart is so easy to use with these, it's a perfect fit!
---
All that stuff got you excited for an exotic tech adventure? Go ahead check out the IOC's courses. You can also show them some love on Facebook. If you've enjoyed the interview, go ahead and share it on Twitter. Thoughts, questions? Hit the comments!
Suggested posts: