Innovation in eCommerce - Event Recap
April 03, 2014
Last night, the MTL+eCommerce group, in collaboration with MTL Newtech, hosted a special event called "Innovation in eCommerce". The gathering brought together a jolly bunch (over 250 people) of entrepreneurs and e-commerce enthusiasts. The event took place at Busbud's awesome offices in Montréal's Mount Royal.

Snipcart proudly sponsored the event, so part of our team made a quick trip to MTL in order to discover the startups that were presenting and try to learn something from the following panel discussion. Truth be told, it was also an exciting networking opportunity for us: we chatted with interesting people and businesses and tried to show the world one pitch at a time what Snipcart is all about.
The startups demos
Thirdshelf
Thirdshelf's mission is to take retail experiences to a superior level by merging their online and offline dimensions using customized mobile loyalty apps and the iBeacon technology. Their service is all about providing retailers with the appropriate tools for personalizing their customers' shopping experiences. In a time when online-only shopping is progressively and massively adopted, shop owners must emphasize what makes their traditional offer so unique: the human, face-to-face relationship customers can benefit from when walking in a physical store. Thirdshelf's trying to empower the retailers by giving them a way to connect more meaningfully with their customer base and to compete more effectively against e-commerce shops.
FreshMint
We had the chance to experience part of FreshMint's demo before their co-founder even stepped in front of the audience: they were kind enough to provide the crowd with some of their tasty appetizers.
FreshMint's goal is to give Montréal clients a chance to discover everyday healthy and diversified meals delivered under 30 minutes. During the presentation, the co-founder explained the company's desire to promote food as a crucial component of health and well-being. We'll definitely stay tuned to see how their story goes.
BonLook
BonLook's main challenge is an interesting one: get consumers to change the long-held buying habit of purchasing eyewear in physical stores. But I believe they're up to the task: their online buying experience is rich with features such as the 180 degrees look and the virtual try-on. Also, the Instagram fan-feed displayed on their site is a great idea, boosting their social proof and engaging their customers at the same time.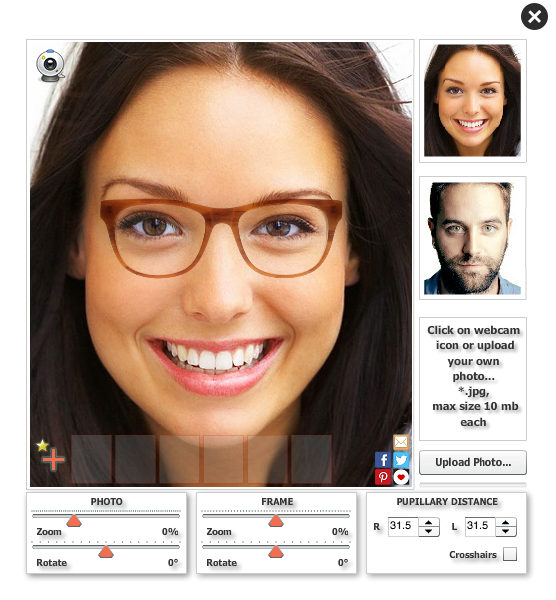 Mighty Cast
The scope of Mighty Cast's venture-backed project is huge: they want customers to wear their life, nothing less. They're targeting teenagers and young adults, introducing them to their brand new modular smart band, The Nex Band. There's a bunch of stuff going on with this new wearable: customization, gaming, shareable and traceable mods, friends proximity and more. Feel free to find out more about their upcoming product, which will be going through live beta tests soon enough.
The panel
The panel was composed of three interesting players in the e-commerce industry: Pinny Gniwisch (Founder at Ice.com), Richard Cohene (Marketing at Beyond the Rack) and Malik Yacoubi (VP Technologies and Mobile at Cossette). They offered valuable insight on a few subjects, ranging from the often underestimated importance of caring about your customer's expressed thoughts on social media to the meaning of the tiring buzzword that is growth hacking. Among other things, we learned from Cohene that Beyond the Rack members regularly received customized e-mails fitting their personal profiles, which highlighted once again the power of tailored experiences online.
Thanks to everyone who came to last night's meetup. We enjoyed sharing ideas, learning and eating cupcakes with all of you. It's always a pleasure for us to dive into Montréal's startup scene, and we're looking forward to this year's upcoming similar events.
Suggested posts: