How Fiverr Used Snipcart to Set Up an E-Commerce Project in a Flash
March 12, 2015
Picture this: Your sleepy eyes are scanning through a few dozens of fresh emails. It's 9 in the morning, and your inbox is already full to bursting. Then, one subject line catches your attention. Your eyes widen a little; you click. After speed-reading through the email, you ping your coworkers so they can do the same they thing. Eyes widen, click, read. Multiple high-fives follow.
That pretty much sums up what happened when we learned that Fiverr wanted to use Snipcart for a special project.
What is Fiverr?
If you don't already know about it, Fiverr is the world's largest online marketplace for services. It's an international community of freelancers who offer Gigs or services to customers all starting at - you guessed it - five bucks.
From slick logo design to mastering songs, you can pretty much find anything you need on Fiverr. Through a scalable upselling dynamic called Gig extras, sellers can multiply their revenues by offering extra features for each gig.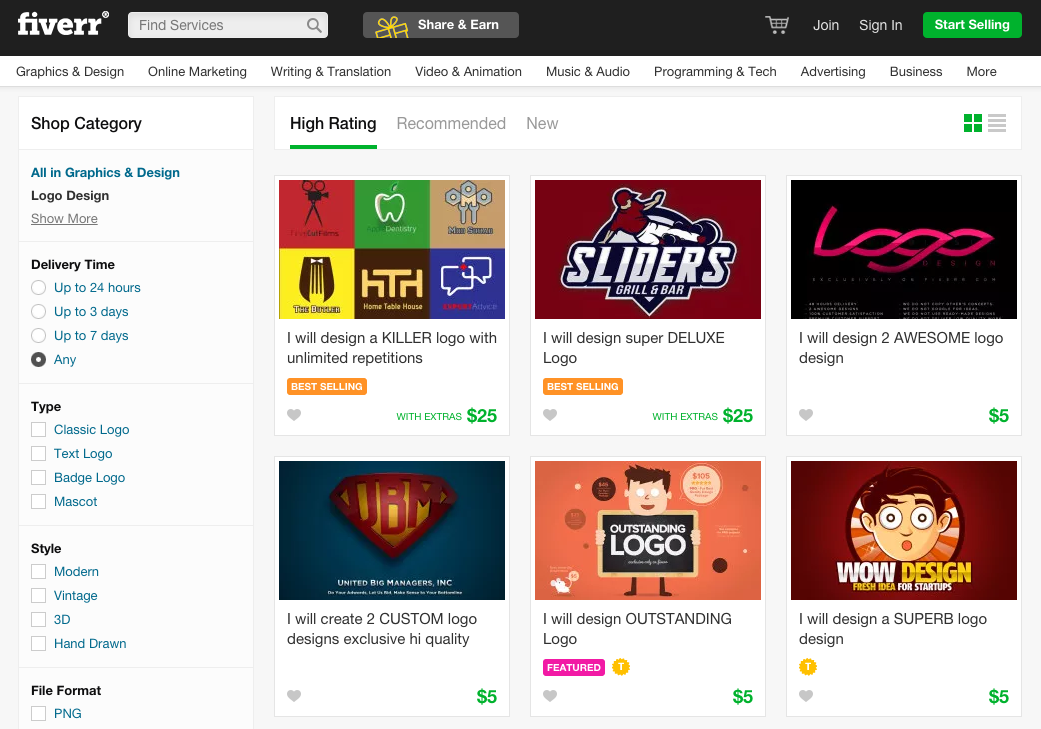 Warning: Fiverr's seemingly endless offering of diverse gigs might swallow you whole for a while. Before writing this post, I got lost in the "Illustration" gigs section for half an hour. Couldn't even tell you why.
E-commerce integration needed ASAP
The good folks at Fiverr were celebrating a significant milestone recently: their 5th anniversary. To congratulate themselves and their loyal community, they decided to offer a Limited Edition 5th Anniversary Collector's Set for the occasion.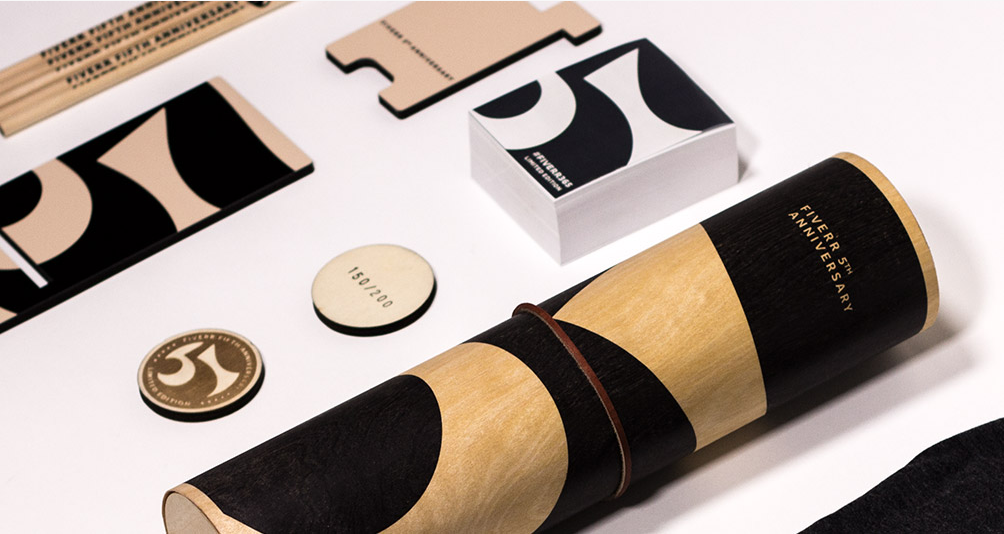 So, where do we come in you ask?
Well, first, they needed an e-commerce solution that would allow them to set up the selling of their promotional packages. They also needed it to be external to their actual transactional system, which didn't allow users to buy a physical product directly on-site. They needed to be able to handle their own inventory. And, above all, they needed all of it to be done real fast. Quickly integrating full-on e-commerce on any given website? Pretty much up the Snipcart alley.
Timeframe and details
We received an email on February the 2nd. The day after, we had a call with the Fiverr team. A few back & forth emails ensued between our two development teams. A few lines of code later, Fiverr's 5th anniversary e-commerce initiative was ready to go live. On February 17th, they sold numerous Limited Edition 5th Anniversary Collector Sets to their awesome community members.
As you may know, our cart is injected on a website using only HTML and JavaScript. All they had to do was to create a page for the project, define their product using our attributes on a link button, and their shopping cart was good to go.
For the management of their inventory, they simply used our webhooks to synchronize cart sales with their stock quantity. We provided a little support here and there, but they efficiently handled the shopping cart integration on their own.
Overall, everything went pretty well: they received good external and internal feedback regarding the checkout experience. And, of course, they sold a whole lot of their awesome packages. A fast and smooth e-commerce experience.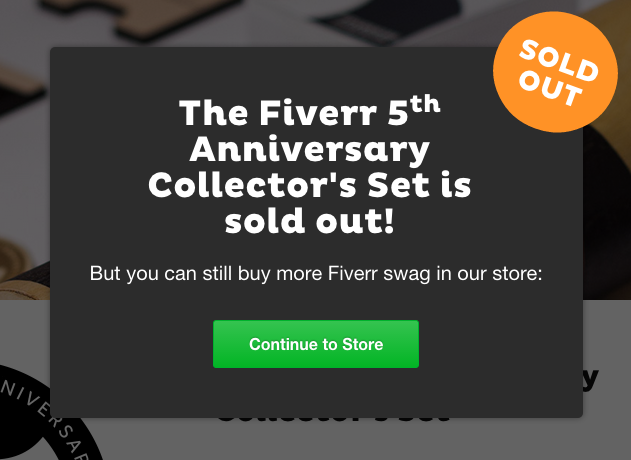 Conclusion
We often brag about how easy and quick Snipcart is to integrate. Now we've just seen the number one online marketplace for services integrate it fully in less than two weeks for an international e-commerce initiative. It kind of solidified our bragging rights, you know?
It was also a lively reminder of how well Snipcart allowed developers and merchants to deal with the time variable of an e-commerce project. And let's be honest here: we were flattered to see a digital business such as Fiverr turn to us for a project as cool as this one.
Maybe you've just stumbled on this blog post and want to know why Snipcart is quick and easy to implement. If so, have a look at our documentation, you'll get the idea. And if you have any questions or comments regarding this project or our product, hit the comments (or shoot us an email at [email protected]).
Suggested posts: