4 Reasons to Attend the International Startup Festival
July 14, 2014
This year was my very first time at the International Startup Festival. We drove to Montréal so Snipcart could participate in this frenzied amalgam of keynotes, networking and celebration. In this disruption hot spot, I was confident we could learn a thing or two and promote our startup while we were at it.
Now that I had the time to get some much needed sleep, I can say I'm (really) glad we experienced the Startup Fest. And I can also tell you why:
1. Validation
Building and growing a startup is hard work: it can easily become obsessional and takeover most of your time, thoughts and cash (if you're bootstrapping). Taking the time to step back a little from developing your product/app/service is essential. And the Startup Fest is the place to do just that: raising your head from your computer for a while and trying to see the bigger picture.
 Tips & tricks

Use the different attending parties to validate your positioning, your direction, your value or simply your ideas if you're still in your early stages. Go ahead and validate your pitch. It's valuable field work: you get to collect direct feedback from relevant sources, whether they're experts, founders, investors or drunk wise men.
For instance, we had the opportunity to ask fellow developers about new tools & trends Snipcart could benefit from. We discussed stuff like the rise of API-based services, and the expanding frontend web development popularity with static site generators like Middleman or Jekyll.
We also had the chance to be part of a brainstorming session with experts from the Why not blue agency. We pitched them, they asked a bunch of questions, proposed a few cool ideas. Among other things, this session made us realize how much of a challenge it was to make even experts understand how our product differentiates itself from the competition. From now on, we'll be adjusting our pitch accordingly.
2. Education
If you leave the Startup Fest without having learned something new and useful, you probably were too focused on the partying. Serial entrepreneurs, successful founders and big-time experts fly from all over the world to come and speak to that event: overlooking that dimension of the festival would be straight up foolish.
 Tips & tricks

Make sure to spot a few talks that could benefit your business (or yourself). Treat keynotes, on-stage pitches and conferences as sources of knowledge. Even if there are hundreds of top-notch experts blogs out there, it's way more fun to learn through direct human interaction. Speakers often end their talk by saying they're opened to further face to face discussions on the subject: take them up on that! Worst case scenario: you shake a hand, and that's it. Best case scenario: you learn some more, and maybe you start building a relationship with an influencer.
Our personal highlight: Dan Martell's speech on growth and handling product-market fit. We had been talking about measuring precise product-market fit for a while, but we're still relatively early-stage. So we'll follow Dan's advice and try to collect some good qualitative feedback first and build upon that. We'll be seeking customer validation more actively from now on.
3. Connection
In my humble opinion, this is probably the most important reason why you should go to the Startup Fest. To put it simply, it's a golden biz-dev and networking opportunity. People are focused, opened and ready to connect, making it easier to start or develop profitable relationships between people and businesses.
 Tips & tricks

Take the time to listen carefully to what people tell you. Don't go all out pitch-mode. Use your experience to offer valuable advice or ask constructive questions as soon as you get a chance. Because let's be honest: nobody likes a peddler. By keeping it real and exposing the true challenges you're facing as a startup, you might be surprised to see how many people will offer to give you a hand or get you referrals.
Over the course of three days, we stumbled upon potential partnerships, and got Snipcart many interesting leads among agencies, freelancers and CMS developers.
4. Celebration
The Startup Fest is a celebration of technology, innovation and entrepreneurship. It's all about keeping startups fun. We had the weather on our side; attendees could experience the vibrant, beautiful city that Montréal is under blue skies and sunshine.
 Tips & tricks

Allow yourself to have fun, and biz dev should flow smoothly from there. Other than that:

From on-site celebration, to a private scotch tasting event (thanks again Dan!), to the urban beach party, to MTL Newtech's International Startup Celebration Night, we definitely made sure startups stayed fun. We had a blast, and we'd like to thank everybody we talked, laughed and partied with. See y'all next year!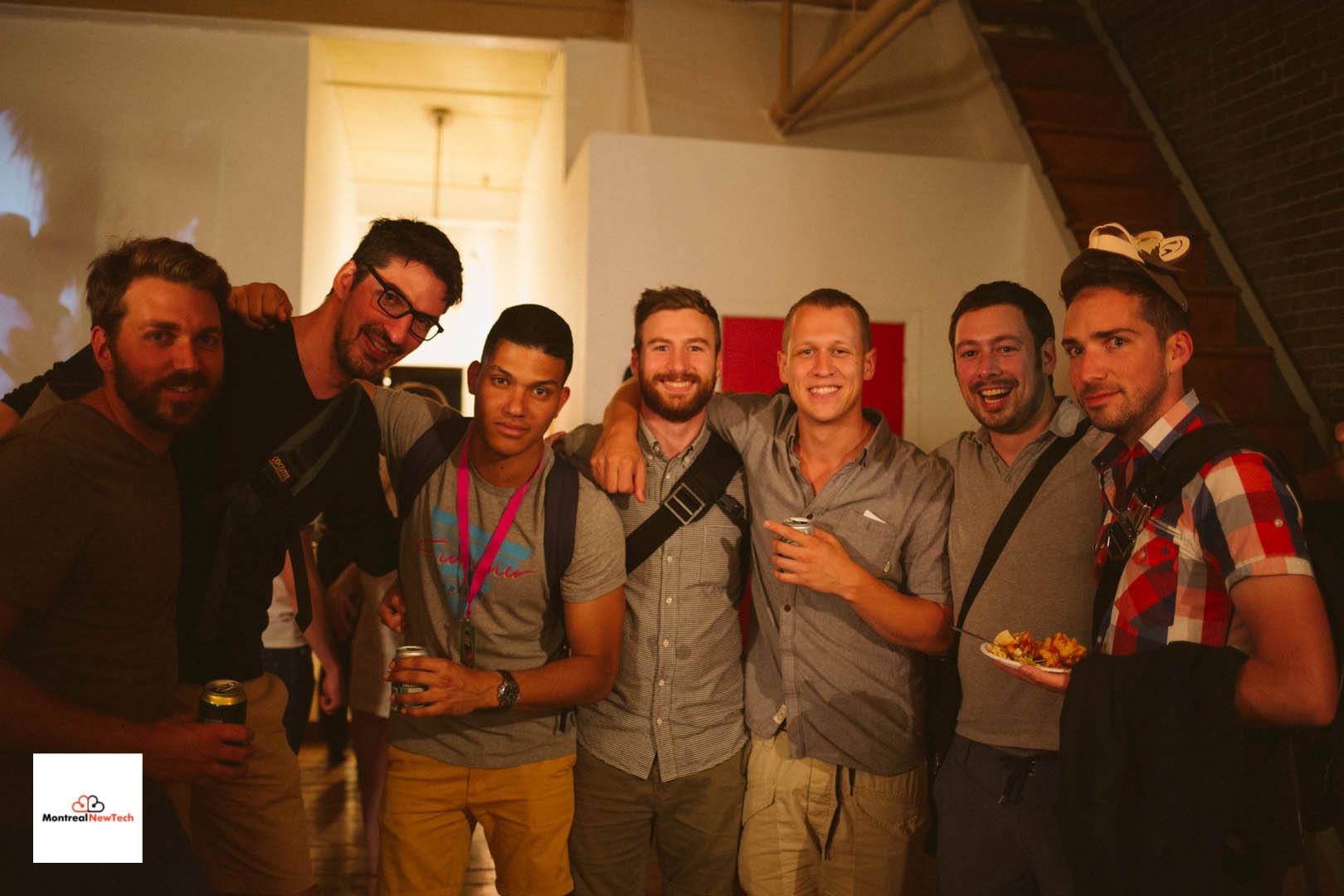 ---
Shoutouts
Before leaving the Fest, I caught up with one of Xangle's founders, a collaborative multi-angle photography app. They've got quite an interesting solution coming up for fans and festivals alike: remote triggering high-quality pictures of you and your friends at a concert is pretty awesome IMH.
Agencies looking to cut-down on proposal building will enjoy this cool software. It allows you to create neat propositions that clients can approve directly in-app. Check it out!
We had a drink with Frank, a Wipebook founder. They've got themselves a useful, green product that's catching on all over the place. Frank, if you ever get tired of Shopify, you know where to find us. ;)
Partying with you guys was awesome. We can't wait to see your e-commerce solution grow!
One wall to rule them all: this product allows agencies and PR firms to take social interaction to another level during their events.
Suggested posts: