Variart.io: Selling Awesome Generative Art with Snipcart
October 09, 2014
We're geeks at heart. Still, we've got a major soft spot for good design (we won an Awwwards SOTD, remember?). So when Kevin from variart.io approached us to use Snipcart for his awesome project, we were more than willing to help. Now that their website and store are both up and running, we thought it was time to get them on our featured users series. Readers, this month we bring you variart.io, where code meets art!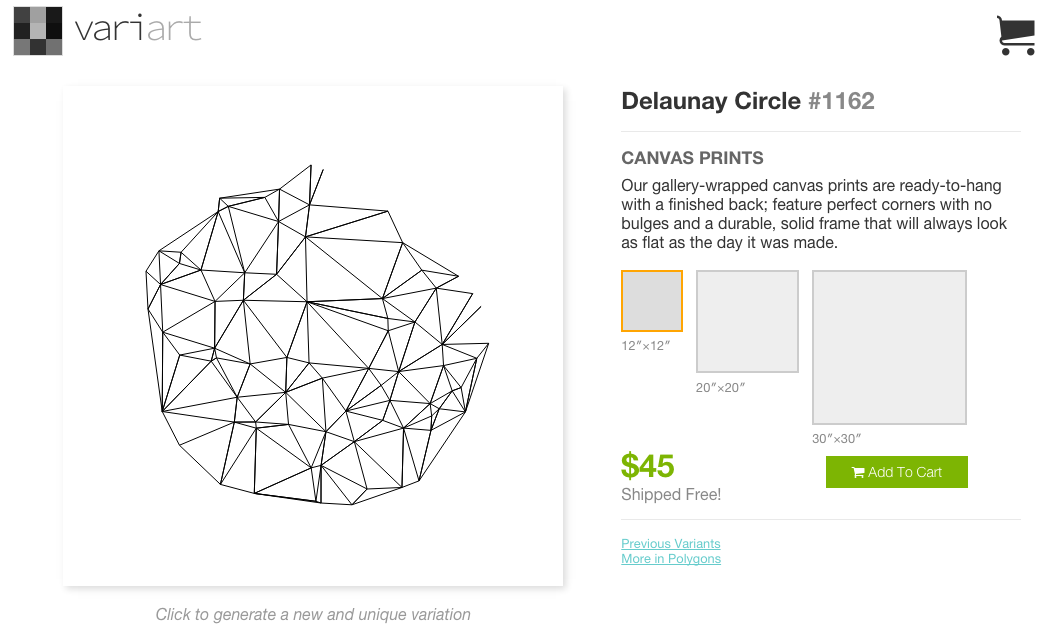 What variart.io does, in a nutshell, is allow people to bring generative art into their living room (or any other room for that matter!). What is generative art, you might ask? Well, it's simply using computer code to generate art. Basic example: an artist writes an algorithm that generates visual renderings. The twist, with variart, is that they expose that code and allow you to play with it easily: they hand it out directly on their website so users can see what lines of code and what tweaks of variables are hidden behind the art pieces they're about to buy. By changing variables of one art piece, you can manage to create a unique variation of colors, schemes and disposition. Talk about customization!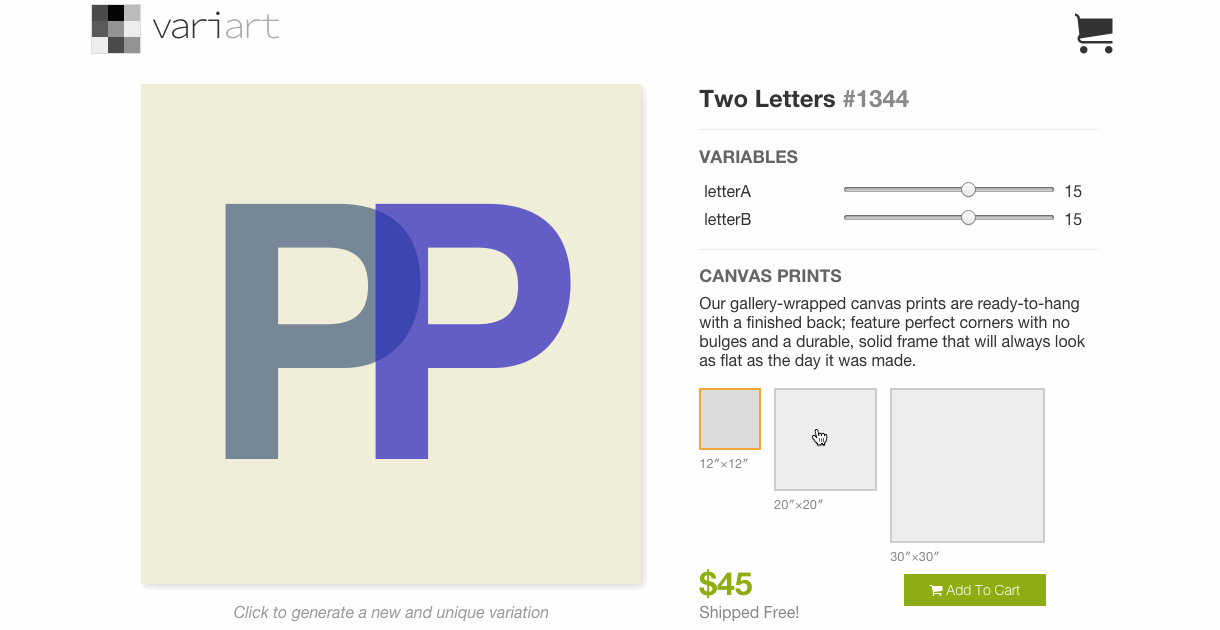 Kevin, the founder, stated that he wanted to bridge the gap between art and code, code and print, all while respecting the spirit of the Open Source movement. Personally, we cannot help but admire the transparency and ingenuity behind this enterprise. It amazes both the geek and the artist within us.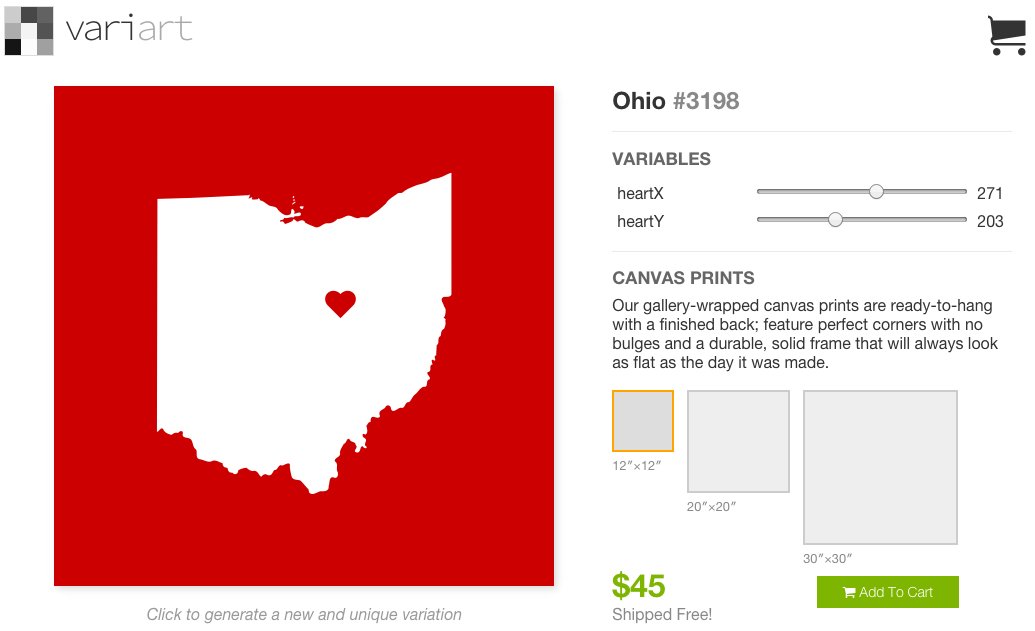 We strongly encourage you to have a look at variart's awesome art pieces. Go ahead, play with their code a little and get yourself a personalized piece you can hang on your wall!
Suggested posts: