Sackwear: Overland Outfitters Selling Online with Snipcart & Craft
February 26, 2015
This month, we're featuring one cool American Snipcart user on the blog: Sackwear. In the first part of this post, we'll talk about the Cruiser lifestyle, which Sackwear embodies perfectly. In the second part, we'll expose the developer's experience with Snipcart for this specific project.
The cool part of the story
Sackwear, a labor of love for 3 Advertising's Design Director & Partner Tim McGrath, is all about promoting the Cruiser lifestyle. They make awesome shirts that put forth their thirst for cruising experiences, adventures, and curiosity. From camping and riding in Colorado's San Juan Mountains to cruising around in Moab, Utah, and Flagstaff, Arizona, cruisers can cover a lot of terrain doing trail runs.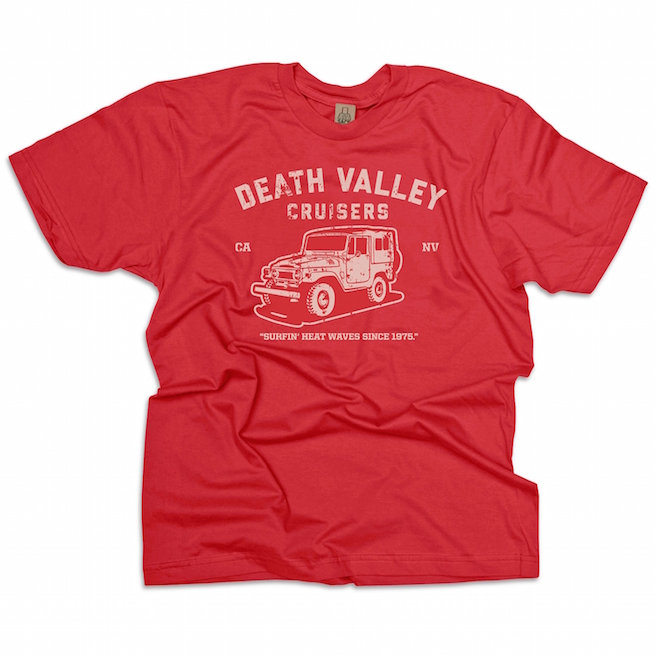 The Sackwear guys are overland outfitters through their brand, but, of course, they are also actively participating in the offroad scene and industry. Tim McGrath drives a 1966 FJ45 Land Cruiser Troopy himself (see below). According to McGrath, though, as long as you're equipped with a 4x4, cruising is always a whole lot of fun.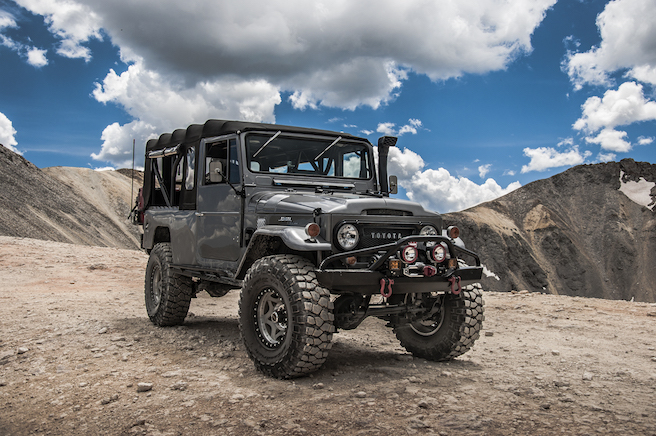 If you want to taste a bit of the cruising experience, I suggest you take a look at this POV video. It's breathtaking. They also post some pretty cool stuff both on Instagram and Facebook, so make sure you follow them. And if you're living the Cruiser lifestyle (or if you simply find their products awesome), make sure to cop a shirt on their online store!
The geek part of the story
Anna Brown, a (very nice) front-end ExpressionEngine & Craft developer, was the one who brought e-commerce to life for Sackwear, using Snipcart (and Craft). Through her company MediaGirl, Inc., she's been a full-time freelance developer working with agencies for 10 years now. She's delivered successful projects for the likes of Clif Bar & Company, Luna Bar, Nike, Ford, Giant Bicylces and Giro.
As you may know, Craft has popped up on the Snipcart radar more than once already (you can read about it here and here). A few months ago, we've emailed and tweeted back and forth with Anna quite a few times. She's done a super job integrating our product into Sackwear's website and has become pretty acquainted with it (she even helped other devs to integrate Snipcart within their own projects). With that in mind, we thought it was a no-brainer to ask her a few questions about her experience with our shopping cart. So here's the full interview with one of our favorite developers who's been hands-on with Snipcart more than once.
Q: Who was in charge of designing Sackwear's website?
The website was designed by Tim McGrath, Design Director & Partner of 3 Advertising. The agency is the owner of sackwear.com and Tim is also the designer of the Sackwear shirts.
Q: Do you remember how exactly you stumbled upon Snipcart?
Either through a Google search or on the #craftcms Twitter feed. I read the Craft integration article you posted and took a look.
Q: Why was Snipcart a good fit for your e-commerce project?
We were reskinning Sackwear.com and moving away from OScommerce. The design of the site dictated that all of the products be displayed on the home page. This was my starting requirement when deciding how to structure this project. Since Craft doesn't have an e-commerce addon available yet, I had to use a 3rd party option that pushes checkout functionality into an overlay. I compared a couple options, and Snipcart was the best fit for the project's requirements and the budget.
Q: What challenges have you faced using Snipcart? How could we alleviate them?
A couple of things came up during development where I either had to get "creative" or had to make feature requests in order to deliver my project to spec.
Sackwear's product inventory is color/size specific so I had to create multiple buy buttons which are toggled with JS based on the user's selection. My template code is keeping track of available inventory, so I had to disable/hide the ability to change quantity within the overlay… the user can only adjust quantity from the product page.
I had to hide a number of things in the cart overlay using CSS to ensure that users interacted with the cart the way I wanted them to.
Sackwear uses USPS for shipping and only specific methods. At the time of the project I wasn't able to control which methods were offered to the user. I submitted a feature request, and this was added within a week or two.
At one point my project's CSS was interfering with the styling of the overlay which took some time to track down.
Configuration of the country list in the Snipcart CP was arduous. I think that page still needs attention.
Q: What did you enjoy the most about our shopping cart?
I appreciated the ease of integration. I was able to use Craft to manage my data and Snipcart to offload the shopping cart & checkout functionality. They worked very well together.
---
Let's end this by thanking both Anna and the Sackwear guys for letting us feature them on the blog. It's always a joy for us to see people using our product to promote their passion through online projects such as this one. And, of course, developer feedback is also something we value very much here at Snipcart. We'll be back next month with a brand new featured user!
Anna was kind enough to offer to answer any questions developers might have on the subject. Feel free to send a quick tweet her way @mediagirl!
If you want to learn more about Anna's e-commerce project with Sackwear, we suggest you check out our Live Hangout - Full Recap: Integrating Snipcart with Craft CMS. In it, she demonstrates code and shows how easy it was to implement Snipcart. And if you've enjoyed this post, go ahead and share it! Thoughts and comments welcomed below, as always.
Suggested posts: