Predator Helmets: Selling Slick Skateboard Helmets with Snipcart
March 26, 2015
Is there a sport cooler than skateboarding? I remember, at 12 years old, I thought landing a kickflip was the epitome of awesomeness. And throughout adolescence, I've spent countless hours playing Tony Hawk's Pro Skater.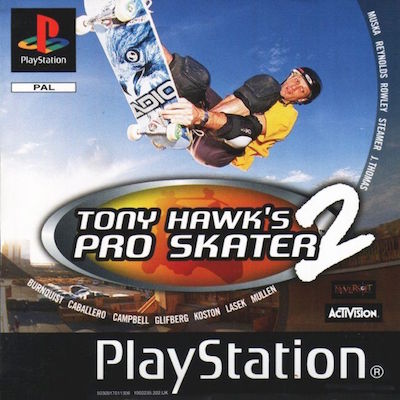 I'm 25 now, but I still think skateboarding is cool as hell. In fact, I use skateboards at work on a daily basis now. Our new Québec offices at Snipcart are kind of big, so we've decided to optimize indoors travel time by scattering various boards on the floor.
But we're geeks, not professional skateboarders. Seeing a few of my courageous teammates shakily make their way on our boards almost frightens me sometimes. What if they fall and hit their head against the concrete floor?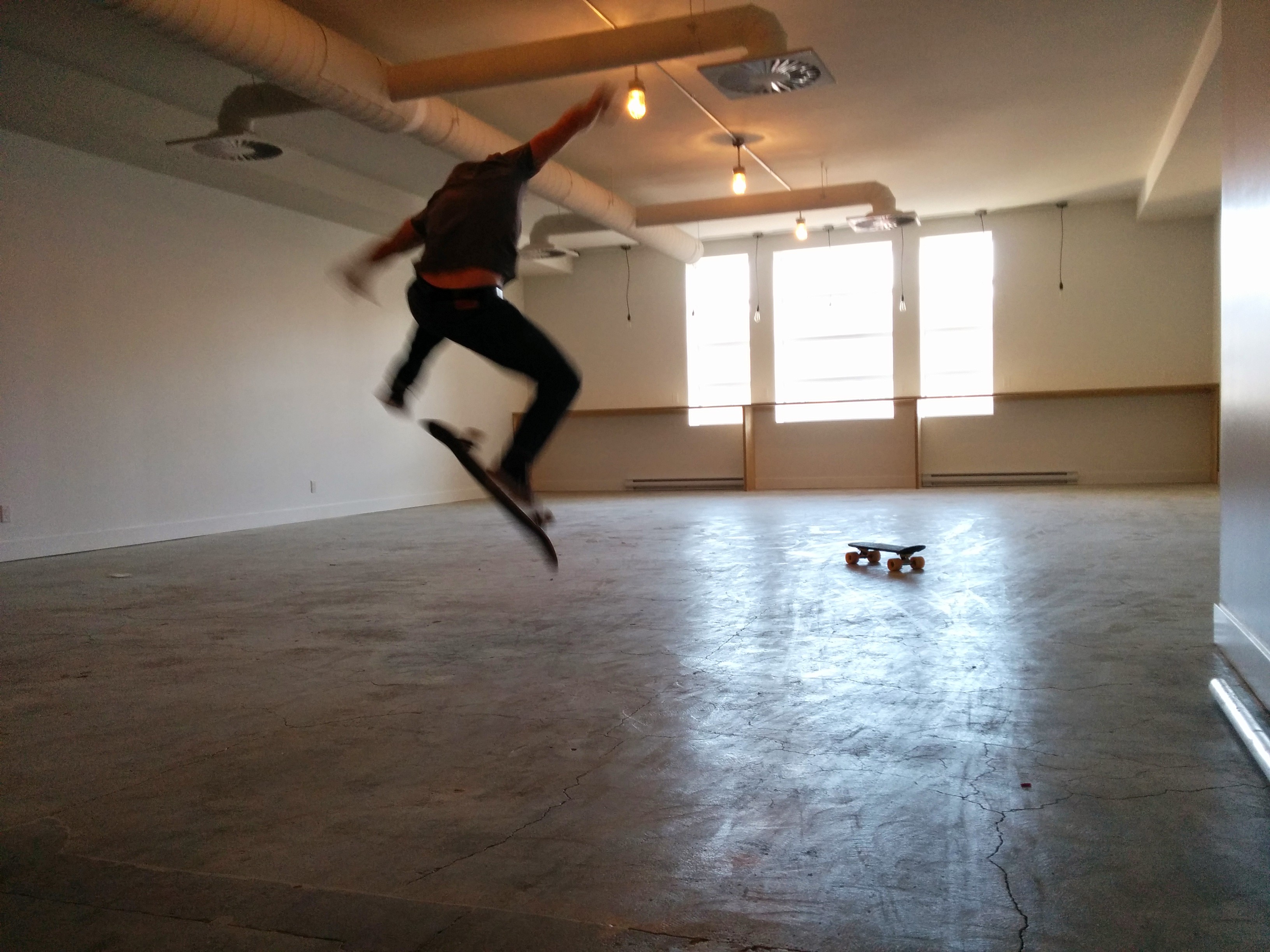 So, for the sake of their safety and of my own pleasure, I've decided to feature Predator Helmets on the blog for our Snipcart user of the month series.
What's Predator Helmets?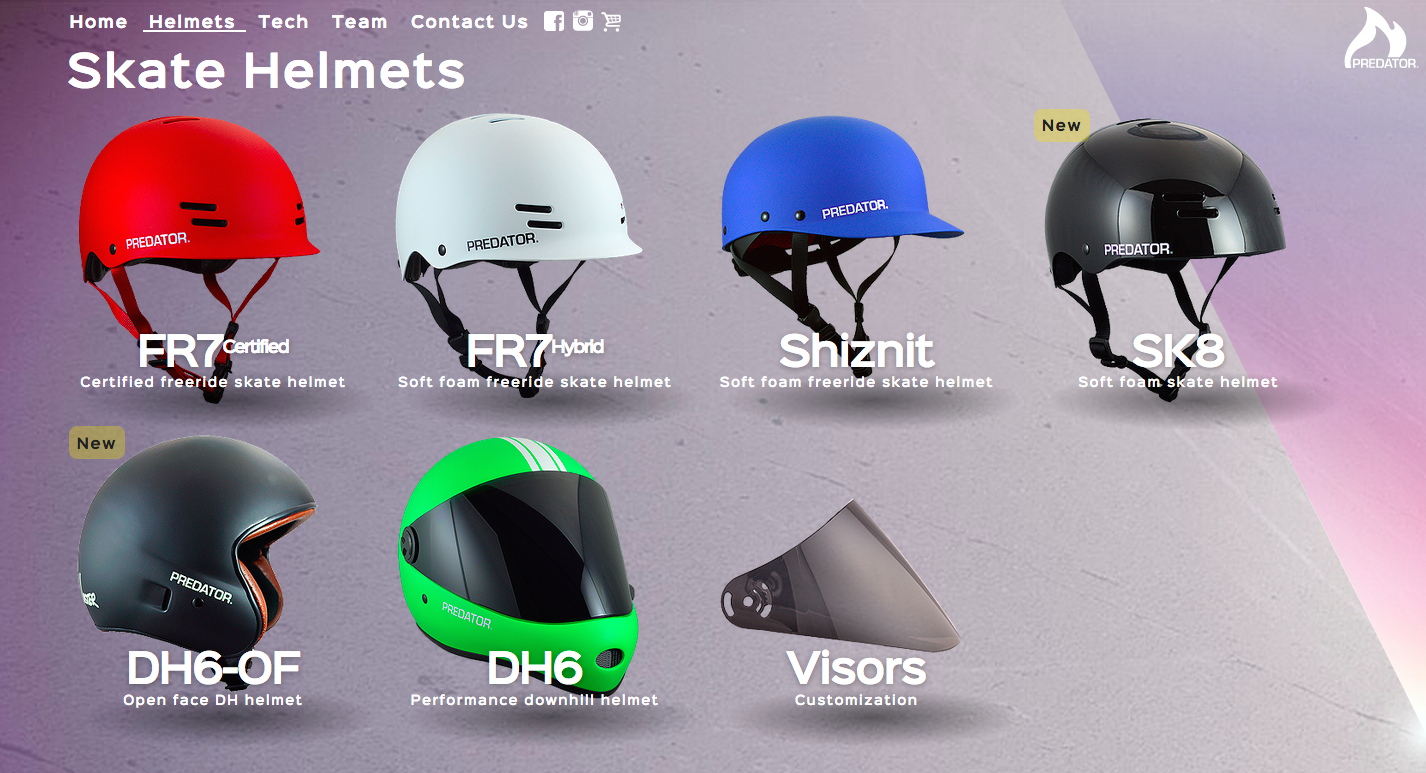 Yes, you guessed it: Predator designs and manufactures helmets for skateboarding and other action sports. They're located in Vancouver Canada (fellow Canadians!), and they sell their products all over the world. They provide safe, comfortable and design-centric helmets.
Matt Kelly, Predator founder, and Hayato Tanaka, Predator website designer, were kind enough to answer a few questions we sent their way.
Interview with Matt Kelly, founder of Predator Helmets
Q: Okay, Matt. Can you tell me a bit about the company's story first?
A: I started Predator in 2000 with the idea of it being an action sports helmet brand. I had a good background in whitewater kayak racing where we made our own composite helmets, so that helped. I had also just started skateboarding again in bowls and ramps after not doing it for 20 years because of a serious injury. Getting back into skateboarding after skipping the 80's vert boom and the street skating revolution of the 90's is actually pretty interesting. It gives you fresh eyes for what is going on in the scene – like the growth of downhill longboarding.
Then, about 7 years ago, making helmets for longboarders kind of fell on my lap after a few people asked us to make a full face racing helmet. At first I thought longboarding was kind of a nerdy deviant freak part of skateboarding for those who could not skate street or park. Now I have total respect for the skills, passion and people in the longboard scene. It's by far the most intense and dangerous form of skateboarding, and they have mad skills. I think the longboard scene is quite open to all ideas, styles and people – so a lot like skating was in the late 70's. If it rolls, it's good. I guess the dangerous part in downhill longboarding is good for us as we make helmets and we take the safety of everybody who trusts their heads to us really seriously.
Q: As a fan of skateboarding and longboarding myself, I have to ask: what's your daily setup these days?
A: My daily setup these days is mostly a Herman Miller chair and Ikea desk. When I do roll around at a park, a mini ramp or down the street, I've got an 8.5" Birdhouse deck, Indy trucks, Bones park wheels and one of our new Predator SK8 helmets. I leave the longboarding to our team riders. They let me know if what we're doing is on track.
Q: In the startup and tech world, we put emphasis on product differentiation. So we have to ask: what separates Predator Helmets from the other competitors out there?
A: From a visual perspective we look at the existing landscape (as in: what's on the market now) and try to create something that is a little bit different and better. We try to show this in our products by focusing on and creating helmets with clean styling lines and unique features you don't see in other helmet brands. For the website, we chose a website designer that could understand this as well.
Q: Are there people or companies you want us to give a shoutout to?
A:
All the skaters out there who use our helmets!
All the other skaters who are not using our helmets – yet.
Our sister company XS Helmets which is doing amazing things in the women's action sports market.
Our Predator and XS team riders.
Interview with Hayato Tanaka, designer of Predator's website
Q: Hayato, would you mind telling us a bit about yourself? Who are you; what's your background like?
A: I'm a very visual person, and I find side-scrolling video games fascinating. Websites are a similar system and it's easy to share with your friends and to help their business. I also love skateboarding and to make an industry-related website was a dream come true. But what I really love is spending my time creating something visual with a purpose meant to make anyone's day a little bit more visually interesting. Thoughtful, interesting design makes my life just a little better every day.
Q: As a web professional, you seem quite focused on the visual aspect of things (design, animation, illustration, graphics). How do you make sure your clients profit from this expertise of yours?
A: My clients often find me through word of mouth because they thought my work had a little more visual impact than the rest. It does a good job of being memorable, positive, and leaving a good impression in the minds of the customer. And we know the customers expect a lot of information before making a decision on a purchase. I find that photos provide a thousand words and that animations provide billions. We put that all on an easy-to-use, accessible website so the client now has the power to achieve their business goal.
Q: What made you guys choose to use Snipcart for the e-commerce part of Predator?
A: All of the website we make are made with simple, straight up code. We found that Snipcart understood this mind of simplicity, and so that was a clear win. What also helped win us over is the Snipcart client and customer interface, something I knew that Matt or any customer would enjoy using. Win and win!
Q: What did you like the most about working with Snipcart?
A: Implementation. Great UI for the customer and client. Simple onboarding. International shipping.
---
I'd like to thank Matt and Hayato for taking some time to chat with us. For us, getting to know the people behind awesome Snipcart projects is always a blessing. See you next month with a new featured user!
If you're a fan of skateboarding or watersports and would like to keep your head safe, make sure to check out Predator Helmets' online store. They're also posting some very cool stuff on Facebook and Instagram, have a look for yourself. You can find more info about Hayato's digital studio here. If you've enjoyed this post, share it on Twitter! :)
Suggested posts: