Introducing Native Order Refunds in the Admin Dashboard
July 23, 2015
Last week, our content guy, Francois, wrote a post about how we use UserVoice to help with our product development, support and content. In it, he explained how we try our best to prioritize feature suggestions that keep popping up in our support tickets and on our public UserVoice site. So today, I'm pleased to announce that one of these requested features is now natively supported by Snipcart: Our users can now handle partial and total order refunds directly in the merchant dashboard.
Now let me walk you through the details of how to manage order refunds with Snipcart.
Accessing and using the refund section in the order details page
First, head to the Orders section of your dashboard and click on any Invoice number.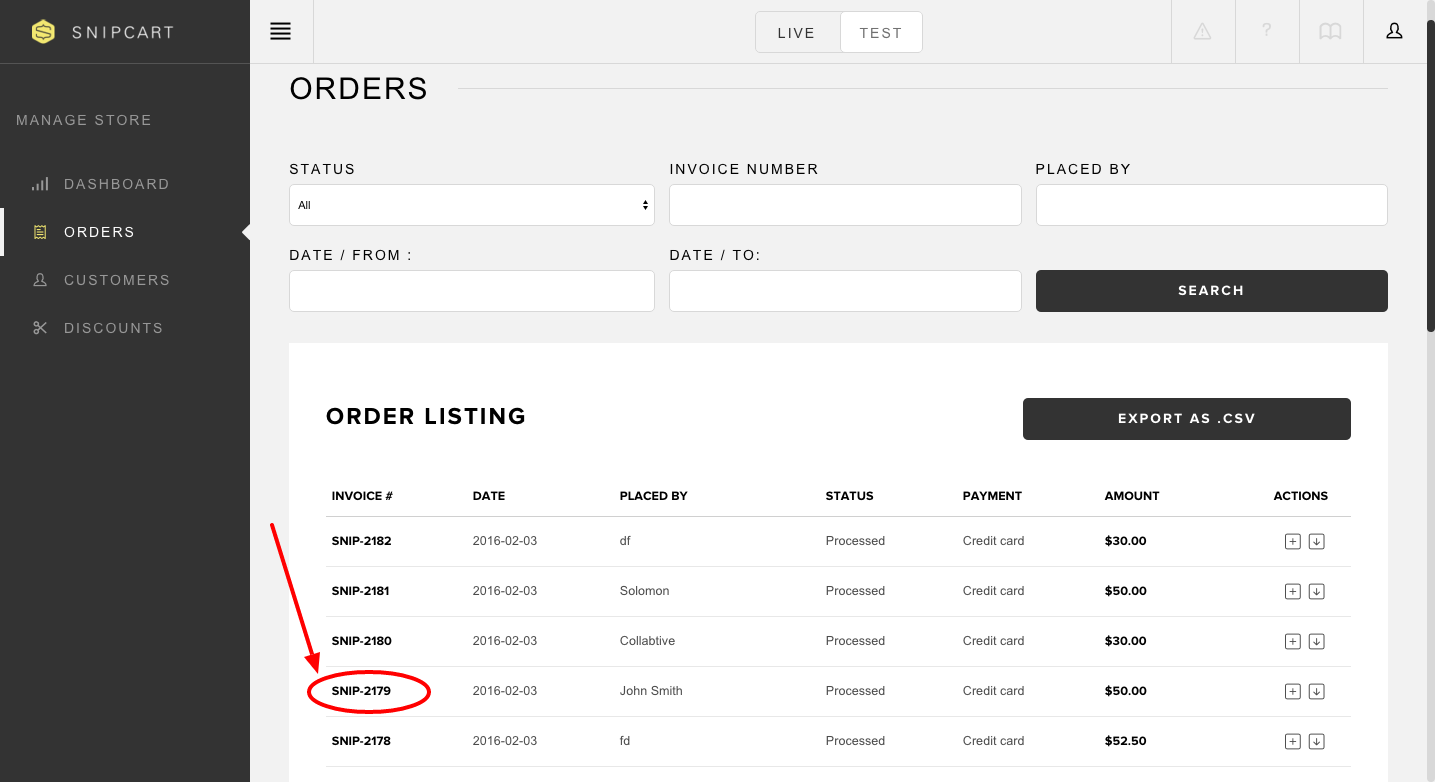 You'll enter the order details page, filled with info regarding the individual order you just selected.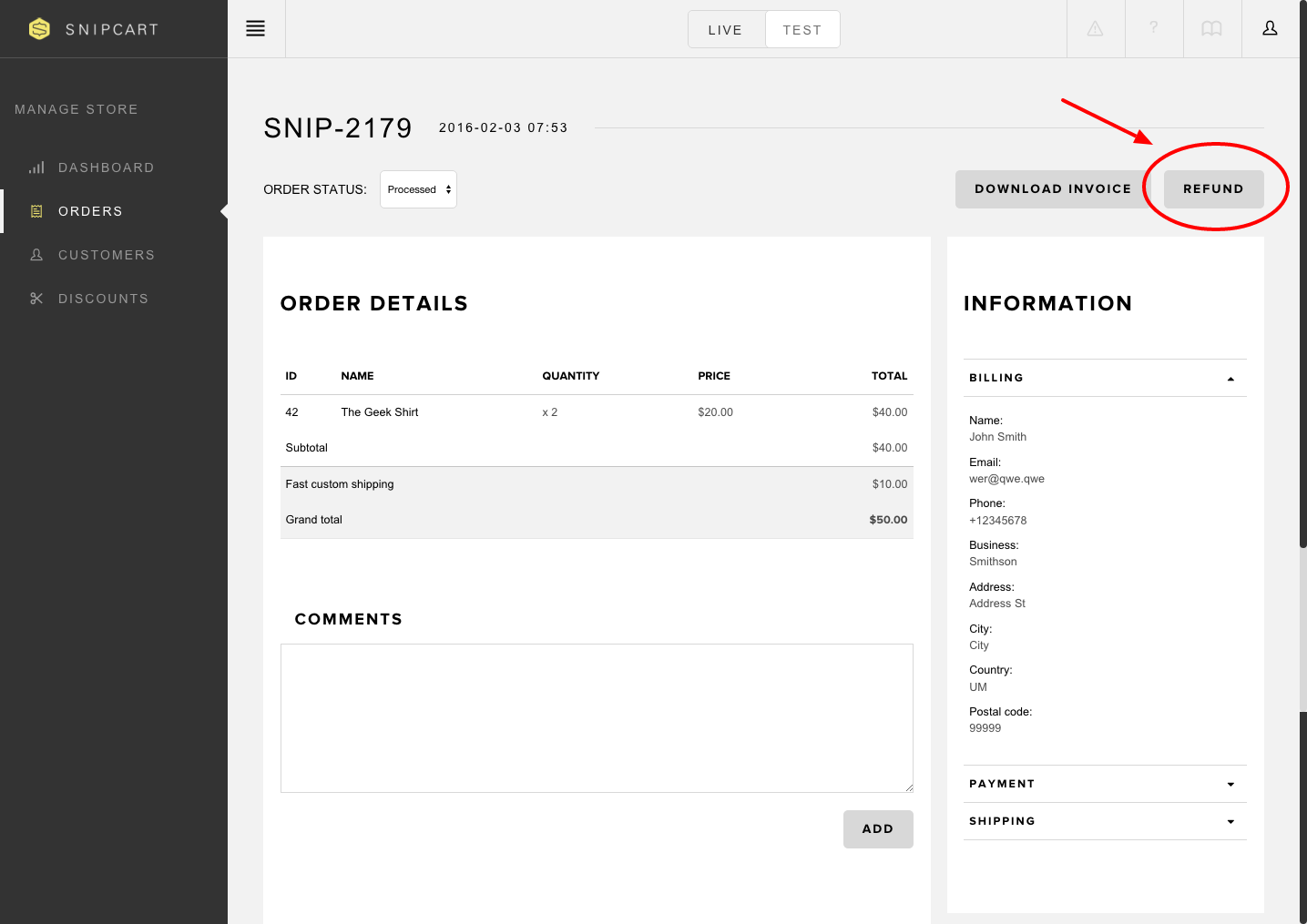 We added a new, simple section in this page where you will be able to process a refund for an order. You can open the section by clicking on the Refund button. Let's have a look: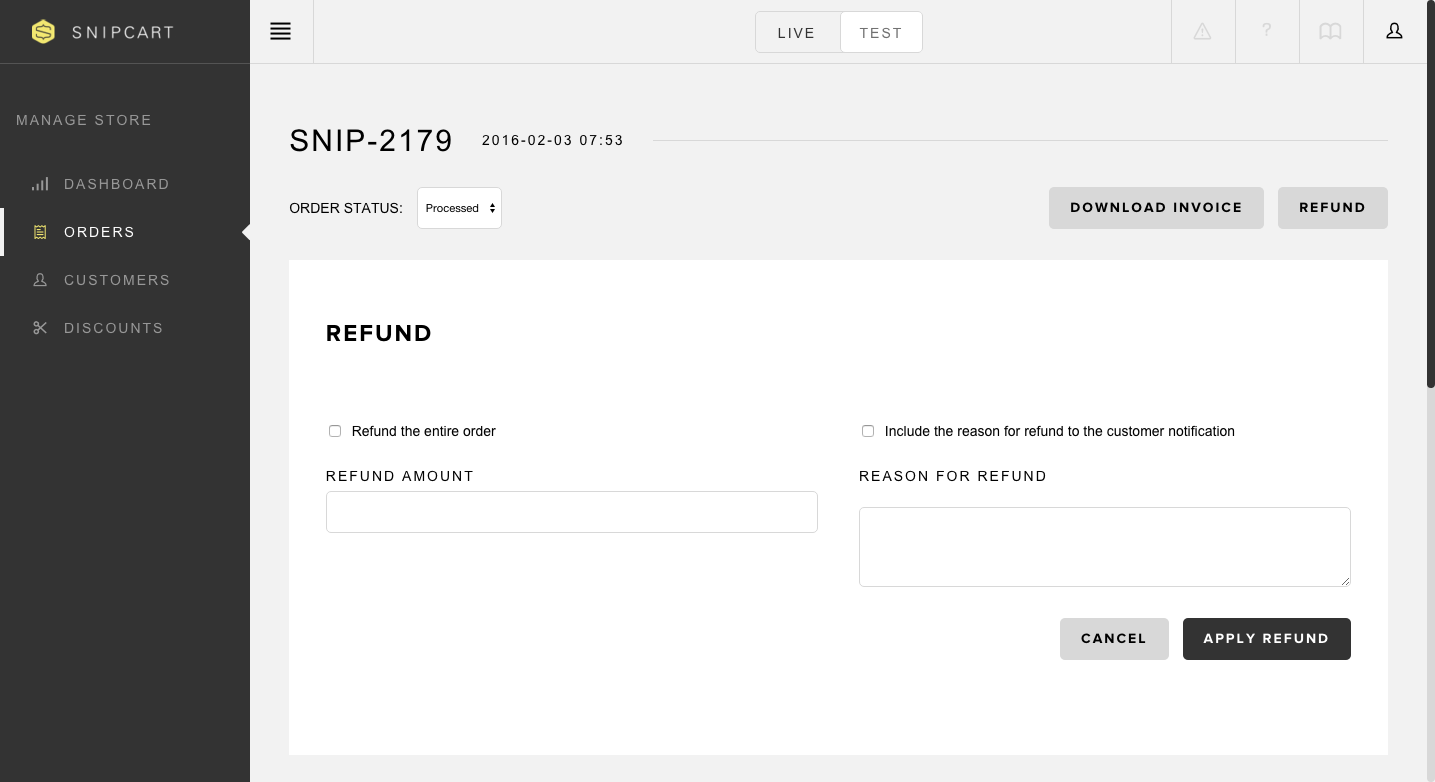 So this refund view has three new fields.
First one is the Refund the entire order option. It allows the user to set the refund amount to the total of the order.
Second one is the Refund amount field. If you didn't check the Refund the entire order option, this field is mandatory. In it, you can specify a partial, precise amount to refund on your customer's order total. Some important specifications for this field:
The amount will be rounded to a maximum of two decimals.
The amount must be a positive decimal number.
The amount must be lesser than the total of the order.
Last field is basically a comment box we called the Reason for refund. Text that you enter here is for your eyes only and won't be shown to your customer. You can use it to attach notes, details and reminders regarding the specific refund. Also, this field is not mandatory: you can leave it blank if you want.
After filling in the fields, you can click the Apply refund button to process the refund. Take note that an email notification, similar to our order confirmation emails, will be sent to your customer each time you add a refund on his order. Here's what the notification email looks like: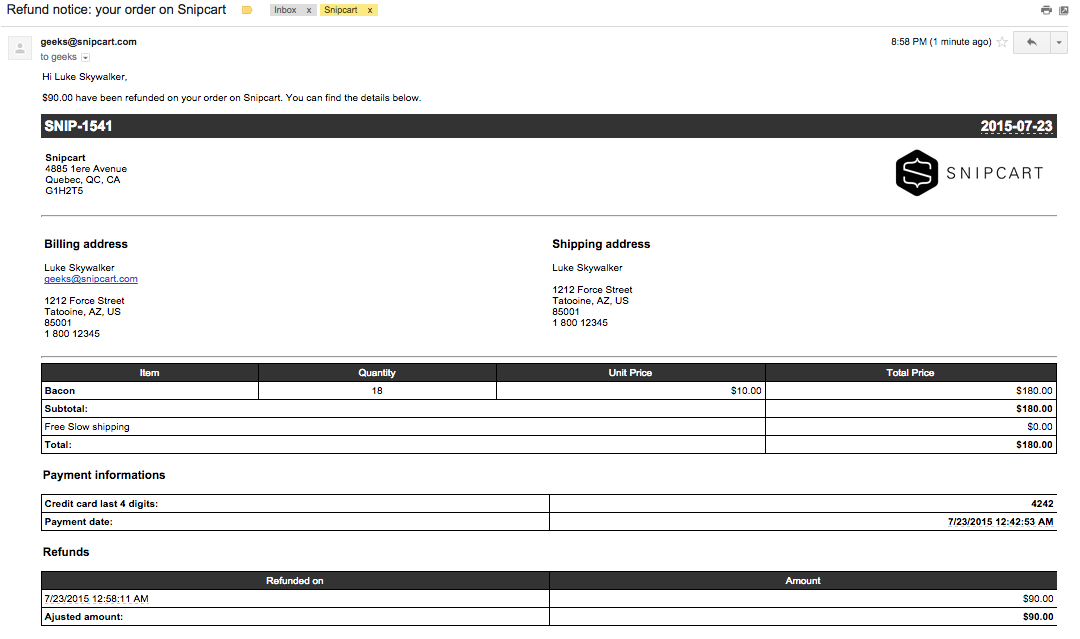 After processing a refund, you'll be able to see it in the order details page: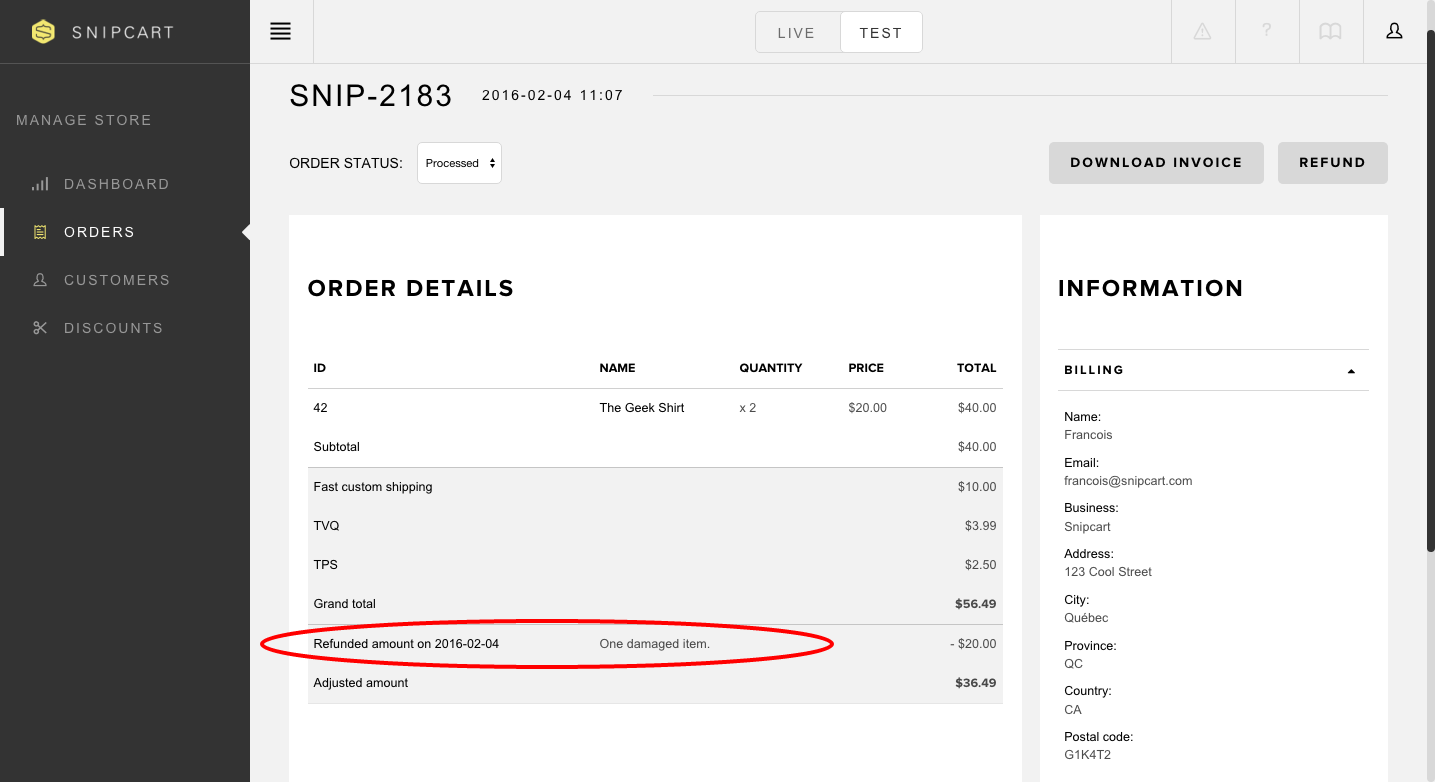 How we handle this with payment gateways
Basically, when you create a refund in the Snipcart dashboard, we also create a refund transaction on your payment gateway account. Supported gateways are Stripe, Paypal, Paymill, Pin Payments and Authorize.Net.
What happens if you refund a "bill me later" order
In that scenario, the refund will first be created successfully in the dashboard to let you keep track of your transactions. However, since "bill me later" orders are not processed through payment gateways, our API will not call the payment gateway for a refund.
How to handle refunds through our API
This refund feature comes with three new API calls. It will be possible to refund an order using the Snipcart API. You can also get a specific refund or all refunds from an order. If you want to know more about API calls for refunds, you can take a look at our documentation.
---
That's pretty much all there is to it! Handling refunds with Snipcart should now be frictionless. We hope this new release simplifies our current merchants' lives. If you have any feedback or questions regarding this feature, please, hit the comments or drop us a line at geeks@snipcart.com. And of course, keep sending us your feature ideas!
Suggested posts: