Happy Birthday Snipcart!
July 10, 2014
There's only one candle on our cake, but man, we're so proud to be blowing it (yikes, that was an awkward start). Anyway, you get it: it's our startup's first birthday! Free cake for everyone!
Quick timeline
It's been quite a ride. Now you know a full year roundup first calls for the timeless timeline:

*Here's how we spent our first 100 bucks.
Steady growth
Ever since we launched the product, we've witnessed a constant growth in monthly sales. Our customer base has been steadily increasing, with more merchants and agencies using Snipcart to sell online each month.
Busting some cool moves
Below, you'll find stuff we're proud we came up with (it's our birthday, so let us brag a bit, will ya?).
Pimping our discounts
Back in November, we released a major update of how Snipcart handled discounts. Results: more flexibility for our users when they manage their promotions.
Still in November, we pleased a whole lotta users by adding the possibility to alter and modify the price of an item depending on the item options selected. Results: user happiness and a better shopping experience for customers.
Offering a JavaScript API and some kickass webhooks
Staying true to our fundamental users' intent, we enabled full front-end control for developers. We also developed webhooks that allowed a better integration with any external systems, putting the power back in the developers' hands.
Freshening up our documentation
Two months ago, we made significant improvements to a key part of our SaaS: our documentation. We took it to the next level, knowing how important such a tool is for our main users, the developers. It has helped quite a lot with our support, and feedback has been great.
Supporting worldwide payment gateways
Over the course of the year, we managed to enable online shopping with Snipcart for merchants all over the world. We achieved this by strategically integrating gateways that would allow our product to be used worldwide: Stripe, PayPal Express Checkout, Pin Payments, Paymill and Netbanx. Here's a virtual high-five to all of our users in America, Europe, Australia and Asia.
Giving some love back
Halfway through May we launched a monthly blog series featuring the story of businesses selling online with Snipcart. The idea is to put the spotlight on our users every once in a while so our audience sees the awesome e-commerce projects Snipcart customers handle. As of today, we've featured Worthy Prints and eCool.
Lessons learned
Focus on your real customers
In our first blog post, we pledged always to offer a developer-oriented product. Looking to garner some attention and users soon after launching, we deviated from this route a bit by creating a too-easy-to-use WordPress plugin. We wasted development and support time over that off-target plugin, so we abandoned it. We unanimously chose to get back to our mission and focus on our true customers, the developers, and build upon their actual pains and needs.
We already knew the e-comm universe was huge (simple gateways "Pay buttons", CMS plugins, fully hosted solution, custom shops… you name it) and that developers were underserved in that area. Among our target audience (devs), there isn't necessarily much competition, but we realized that lots of people (devs included) still compare us to non-developer-oriented solutions like Shopify and Magento. Platforms we thought weren't even competitors ended up being some. Differentiation and positioning become increasingly important as we keep growing.
Support is paramount and must be treated as such
We pledged to offer an out-of-this-world customer support when we launched Snipcart. We're confident we did a strong job during the last 12 months, emailing advice, answers and tips on the daily. But support hasn't been all fun and games, no. The flexibility of our product makes it interesting for lots and lots of unique scenarios. Quite frankly, UserVoice has been booming with specific questions and feature requests ever since we went live. Oh, and we don't just do emails: clients dig the fact that we have an actual phone number they can call and exchange directly with our developers. But we don't want support to hinder our product development, so we're in the process of better organizing the way we handle it in order to save time, maximize efficiency and keep users happy.
Through support, we came to realize that maintaining a top-quality documentation is key when talking to developers. By deciding to invest time in updating and improving our documentation, we managed to reduce our time spent doing support. For a tech, dev-oriented startup, a top-quality documentation also proves the product and team's credibility. We've got a huge blog post coming about product documentation as a marketing tool, so stay tuned.
Your customers will tell you what they need
Lots of active users will give you valuable feedback and ask directly for the features they need. As long as you keep your customer support responsive, there will be fresh data and info coming your way, helping you figure out your next moves. We're not the biggest lean startup movement advocates, but this lesson strongly resonates with the sayings of the likes of Eric Ries and 37 signals. Read this thread on Stack Exchange to see a concrete example of what we we're talking about.
While we're at it, we'd like to give an extra shout out to the active, awesome Craft CMS community (Matt Stein, we really appreciate all the time you've spent developing your Snipcart-Craft Plugin and helping us improve our product). Cheers you guys!
Thank you note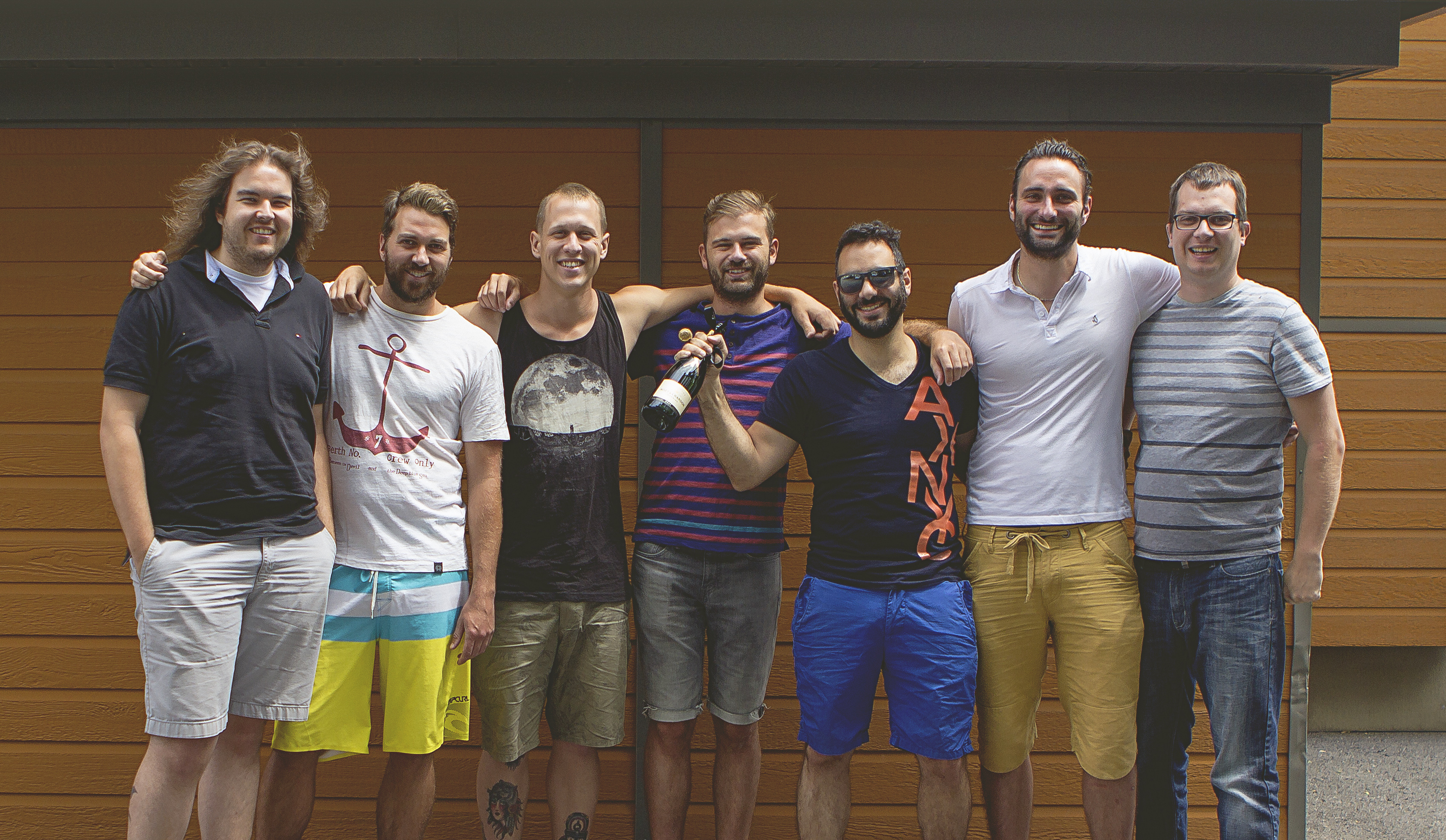 Let's finish this birthday party with an emotional, heartfelt thank you. Thank you to all the developers, the agencies, the web designers and the merchants who trusted us and our product in the first place. Without your trust, our beloved Snipcart would already be dust in the startup industry's hard blowing winds.
---
If you've been rolling with us for a while, or if you've simply enjoyed this post, we encourage you to share it on Twitter!
Suggested posts: