Geek Talk: Interview with Developer Brandon Livengood
September 22, 2015
Related Snipcart project:
For our 3rd Geek Talk entry, we're interviewing developer & owner Brandon Livengood from Unleashed Ideas. He integrated Snipcart on a few sites, the Boogie Board eWriters being one recent example. In their online web store, they sell paperless memo pads and notebooks. The products use innovative technology making possible the digital rendering and syncing of stylish handwritten notes on computers and mobile devices. You can check out their different eWriters here.
---
Developer profile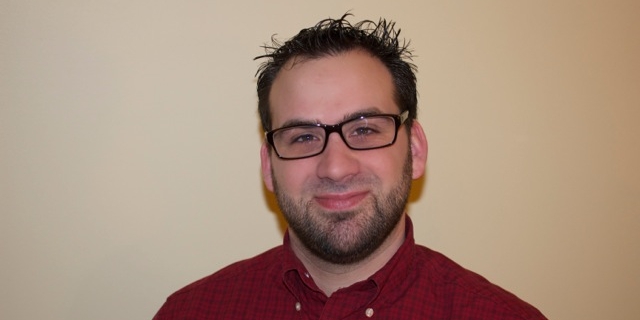 Full name: Brandon Livengood
Favorite programming stack: LAMP
Favorite programmer: I can't say I have one.
Favorite superhero: I always liked the bad guys - they just look way cooler.
Favorite quote: "Just win, baby!" ~ Al Davis
Favorite book: I don't have a specific favorite book, but the last book I read (aside from the books I read to my kids before bed) was "The Making of a Man" by Tim Brown.
Favorite CMS: Perch
Years of experience: 12 years and counting...
---
Interview with Brandon: Drop-in e-commerce, CSS frameworks & Snipcart
Tell us a little bit about yourself first!
Howdy! I'm Brandon Livengood the owner and lead developer of Unleashed Ideas where we specialize in web development, internet marketing and graphic design.
As a developer, what do you think of the current state of e-commerce? For instance, have you had any experiences with other e-commerce solutions?
I think e-commerce is finally getting there. I have used Shopify, X-Cart, Volusion and more - I really don't like the way those platforms handcuff you to certain things such as templates, styling and other display options. This always gives you the feeling that it's not really part of the site but an afterthought, there is nothing worse than having something stick out like a sore thumb.
That is why solutions like Snipcart are so great. You can drop it in at any time - make it look and feel like a really great experience all without leaving your site to make a purchase.
What do you think of frameworks such as Bootstrap or Foundation? Do you use them, or prefer to build everything on your own?
I used to think they were awesome when they first came out, but not so much nowadays. There are times when I could see the benefits - but it's really not worth all the bloat that comes along with them. I have really been on a Stylus kick lately - so I put together a nice workflow utilizing it. This helps me get a jumpstart on my development when starting new projects.
Why did you choose Snipcart for your e-commerce project?
I love the drop in approach. There is nothing worse than getting 90% done with a project and then the client says they want to add e-commerce. Years ago I would want to pull my hair out, now I say - No Problemo - plus it also works in reverse when a client wants to get rid of e-commerce.
What alternatives did you compare it to?
I think the only other respectable approach in the drop in e-commerce market is FoxyCart. I have used FoxyCart on a handful of sites and it gets the job done, but I really dig the modal pop up of making it feel like a seamless experience when purchasing online.
Did you integrate our e-commerce solution on top of a specific CMS? If so, how did it go? And if not, what did you use?
We took Snipcart and integrated it into Perch. Thus creating an add-on which other Perch users can purchase to help get them started using Snipcart and Perch in perfect harmony. Well I don't know about the whole perfect harmony part but it's pretty nice.
Did you use our API to integrate with other systems? If so, which ones?
Yep - I used the API to get the customer order information and puts it right into the Perch admin that way you can have a quick glance at orders, customers and discounts all without leaving the CMS.
On the front-end side of things, how'd you find Snipcart's cart customization?
I love it. It's perfect you can just style all your items using CSS which lets you match the site you're working on, which then makes it look seamless.
How much time did it take you to complete your Snipcart integration?
I have done a few different stores so far with Snipcart so it only takes a handful of hours, pure simple and painless. I would say less than 28,000 seconds.
Did you rely much on our documentation?
Yes, great documentation does wonders for everyone.
What could we improve to make Snipcart an even better e-commerce solution for developers (or just for you)?
Having the ability to add other items to the cart based on a specific item - functioning as an upsell. Also it would be nice to have the ability to send the customer tracking information right from the Snipcart control panel.
Conclusion
I'd like to conclude this post with a big thanks to Brandon for finding the time to participate in our geek talk series. It's always a pleasure for us to get to know the awesome devs using our product. We hope you too found the interview entertaining and/or valuable. Like always, your thoughts and questions about e-commerce or the subjects we covered are welcomed in the comments below. If you enjoyed the article, please, take a second to share it on Twitter.
We'll be back with another featured Snipcart developer in a few weeks tops.
---
You can follow Brandon on Twitter, and his company Unleashed Ideas too.
Suggested posts: