Foci MCGA: A Snipcart User Celebrating and Promoting Glass Arts
January 29, 2015
So, here we are. Our first featured user of the month for 2015. I'm super glad that we kept the series going throughout last year. I believe Snipcart merchants are awesome, very creative (more often than not), and deserve some shine. Without them, after all, we'd be just a bunch of sad, lonely geeks.
To kick off the year, I wanted to feature a really, really original client. Something funky, you know? Which is kind of a challenge in itself, considering everything we've featured thus far:
So I told Charles, our lead engineer and co-founder, about my idea. A few minutes later, a link pointing to a customer's website appeared in our Slack conversation. I clicked, and found myself entering the unique, red-hot world of the Foci Minnesota Center for Glass Arts (Foci MCGA).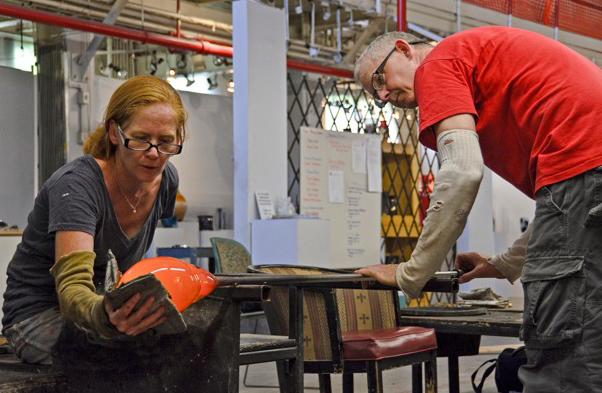 So what is Foci MCGA exactly?
The Foci Minnesota Center for Glass Arts encompasses many things. It's a workshop studio, a gallery, a school and a community. What you mostly need to know is that their entire focus is on glass arts. They're truly passionate about traditional crafts such as glassblowing and fusing, and their mission is to promote and transfer that passion to the people around them.

Right now, they're using Snipcart to sell courses and collect donations online. They are a non-profit organization dedicated to teaching and celebrating glass arts. Through their various classes and demonstrations, anyone can discover hot glass as an art form.
The story behind the center for glass arts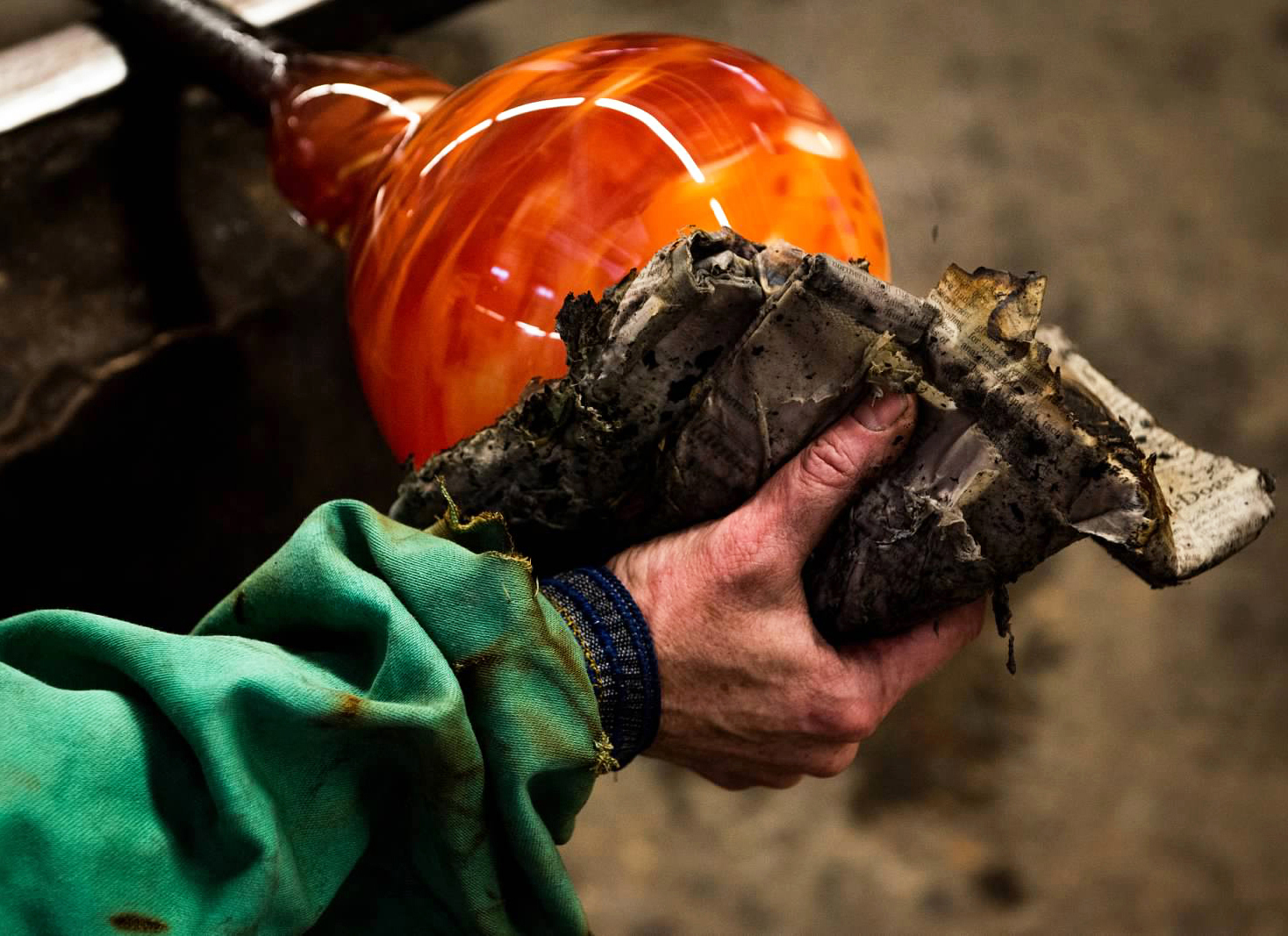 The foundation of Foci MCGA is primarily the work of a man named Michael D. Boyd, a professional glass blower. Boyd had always wanted to establish a glass arts community built around sharing, knowledge and creativity. In 1999, he founded Foci Glass, his own studio in Ohio, with his brother. He later moved to Minneapolis, where he worked with other talented artists and perfected his craft. In 2002, he moved the studio over there. Eventually, Foci started getting a lot of traction in Minneapolis. Various artists began renting and sharing the space: the momentum for actualizing his vision of a glass arts community had appeared. Boyd and his collaborators finally ended up buying a new, bigger space for their operations. To pay for the new rent and to foster their craft, they started offering glass blowing classes to the public.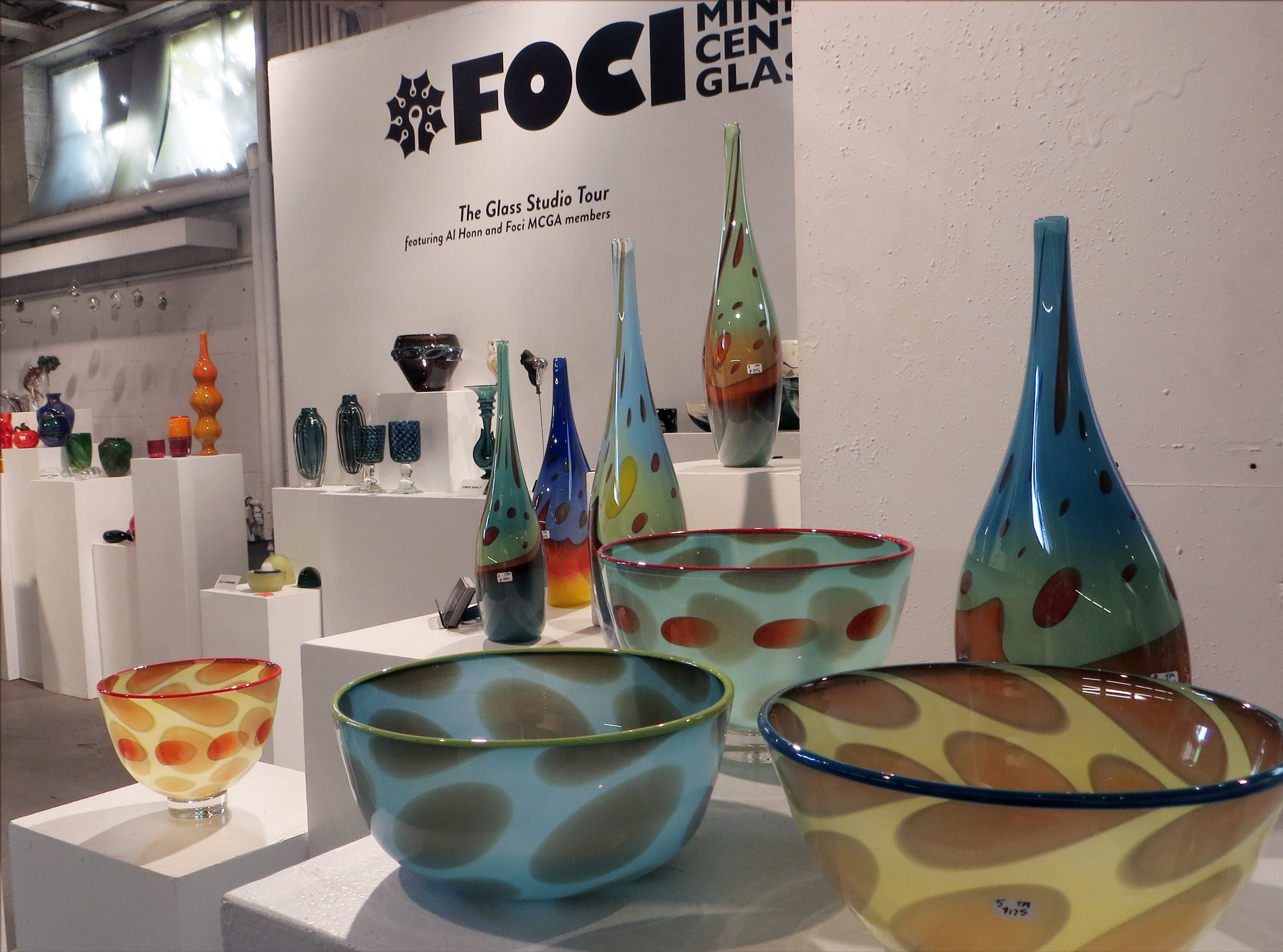 Six years ago, Foci Glass changed its status to a non-profit organization and became Foci Minnesota Center for Glass Arts (Foci MCGA). Since then, they've grown quite a lot and have introduced the art form more solidly into their community.
Into the furnace: Interview with Foci office manager Tracy Krumm
Tracy was kind enough to answer a few burning questions (see what I did there?) we had about their organization and their experience with our product. Here's the full interview!
About Foci MCGA
Q: Which one of your classes is the most popular: glassblowing, fusing, kiln casting, Pâte de Verre, flameworking or neon? Do you have an idea why?
Our most popular classes are our glassblowing classes--but our neon classes are a rising star. Neon is hip right now--and you don't need a 2200-degree furnace with a crucible in it to make it happen! We are the premiere non-profit public-access studio in Minnesota and have a reputation in the Twin Cities area for teaching, mentoring and providing studio space and equipment for people who want to blow glass. We offer everything from a one-hour hands-on lesson where you can come in and make a colorful paperweight--to weekend intensives and multi-week sessions for all skill levels. Thousands of people have seen our members blowing glass on the stage of our new mobile hot shop in the metro area, and this has really helped publicize our studio and introduce people to glassblowing and glass art in our community.
Q: What does your glass art student audience look like in terms of age and background?
There really isn't one specific demographic. We offer Kid's Camps in the summer for kids age 9 - 13, and during the rest of the year, kids 10 and up can come in with their parents as long as they are 5 feet tall. This is the only real restriction, and it's because you have to see into the glass furnace to gather the glass on the pipe. We have diverse family and community groups of all ages, coming in for Hot Glass Socials and our Community Production Nights. There really is no one particular type of person--it's just a mix of folks who love glass or want to try something new and challenging.
Q: Fostering such traditional craftsmanship is a noble mission. By becoming members and going through your community, can glass artists manage to make a living off of their art?
We do have a good number of members who make their living, or at least part of it, blowing glass and teaching the art. A number of them do production lines, some focus on fine art and commission work, a number of them have gallery representation and a lot of them do craft fairs and markets. We have an all-glass gallery in our studio and sell work alongside our mobile hot shop when we are out in the community. We take a much smaller commission than commercial galleries do, and it helps our members learn a bit about how gallery representation works.
Q: What main objectives do you have in mind for Foci MCGA in 2015?
Right now, we are working on growing our financial sustainability. This involves community outreach and public exposure, along with collaboration with other community groups, supporting our members, and nurturing the new students that have been steadily coming through our doors. Keeping these things at the forefront of our programming gives us a solid foundation to build on for grant writing and fundraising, which is really our focus for the year ahead.
About Snipcart
Q: How was your decision-making process like for choosing an e-commerce solution? Why'd you choose Snipcart?
Rebuilding our website this past summer was a huge project. We had an old site that interfaced with our in-house POS system, which was, yikes, just short of awful. We knew we needed and wanted a shopping cart, but which one? Tim Nelson, our Webmaster, is a super creative guy, and we wanted a cart that he could interface with and customize easily. He looked into a number of options and during the process, you guys rose to the top. The look and feel of what he was able to do with your product are perfect for the design of our site.
Q: How could we improve Snipcart in order to help you handle your e-commerce more effectively?
Since I am not the one doing the actual website building, I'm not sure in terms of programming what the issues are. But I oversee a lot of projects, and everything that passes my desk that looks smart and easy to implement gets my attention if I think it can help us sell classes and activities. Convenience and service are always winners. Just keep us posted of updates and new additions to Snipcart so we can stay on top of our options!
Q: What did you enjoy the most about working with our shopping cart?
A big plus has been that every time we have needed help, your team was right on it. It was a little scary signing on and taking on Stripe instead of PayPal, but you had a bunch of users out there who were supporting your product and saying great things about it. We are rising star/grassroots types around here—and smart and hardworking and awesome—and sensed you guys were the same way. It was cool to be able to give suggestions or critique what was happening and then you would turn right around and implement a useful change. (Who gives you that kind of service these days??) The process for us has been a work in progress and Snipcart makes it super easy to make changes and updates.
---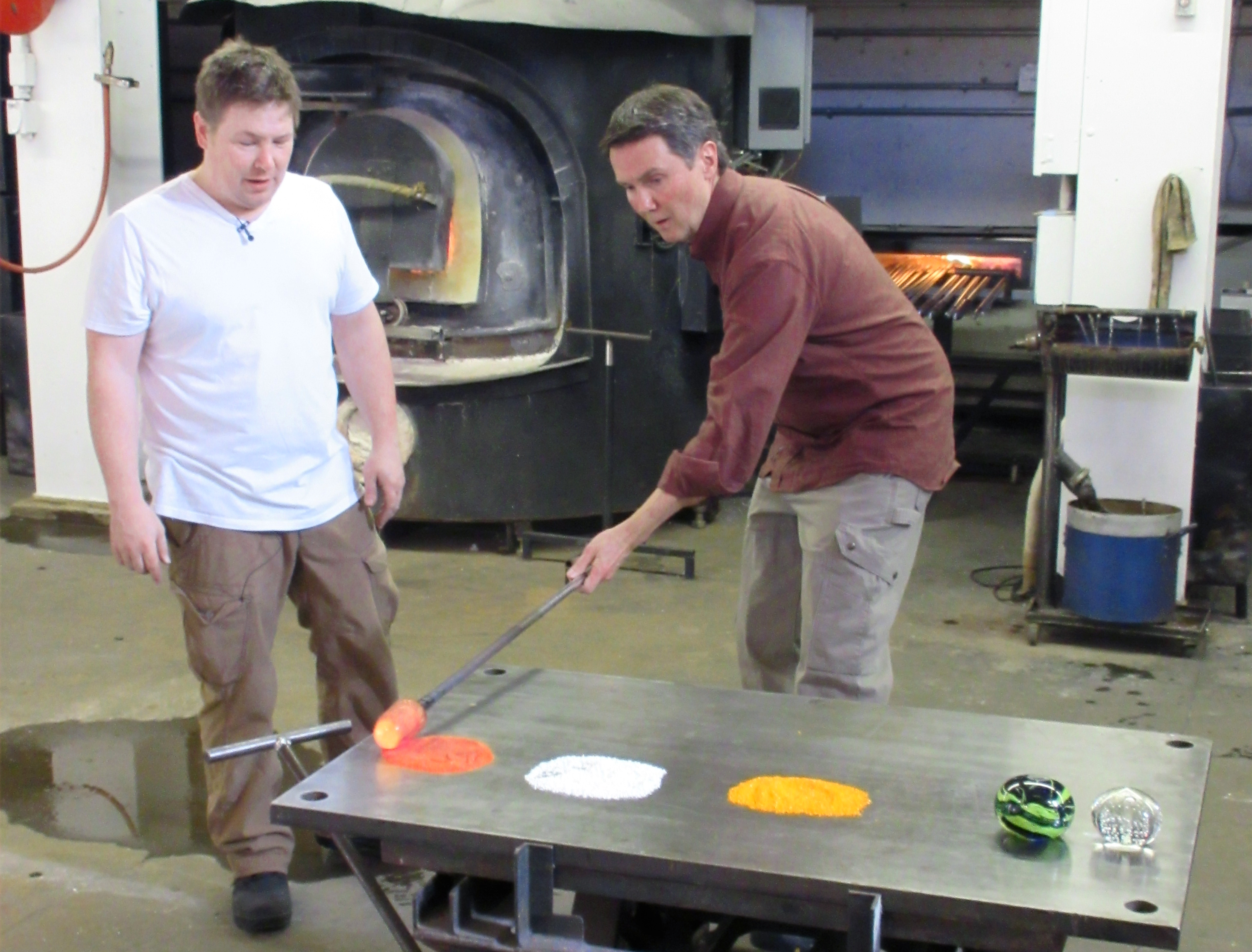 Needless to say, we encourage you to go and check out the Foci MCGA center if you're staying in Minnesota or visiting the area. Of course, you can also subscribe to glassblowing classes and demonstrations on their website. And if you want to show them some love and support, go ahead and donate a little something! :)
Suggested posts: