Featured: Your Code in Your Closet with ShirtJS
November 12, 2014
We all know the age-old stereotype: developers are nerds with big glasses who dress like retards. While it still (sadly) holds true sometimes, I've also met many devs who literally pulverize this stereotype with their own swagger. Honestly, just because you can solve hardcore coding problems doesn't mean you can't have your clothing game on lock.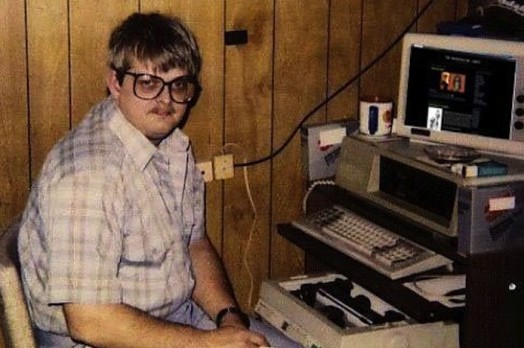 Come on already.
With ShirtJS, founders Wizard, Spaceman and Larry show the world there is a way to convey passion for code and sense of style simultaneously. This Atlanta-based team of developers and designers provide crisp apparel for devs who want to rep their favorite frameworks and express their love of coding; without ever compromising style, of course. (Can you imagine how stoked we were when we [a team of devs building e-commerce for devs] got ShirtJS [a team of devs designing awesome clothes for devs] as a user?)
Oh, and they're also actively involved in helping communities through development, sending a direct percentage of their profits to organizations like Code for America. Good guys, right?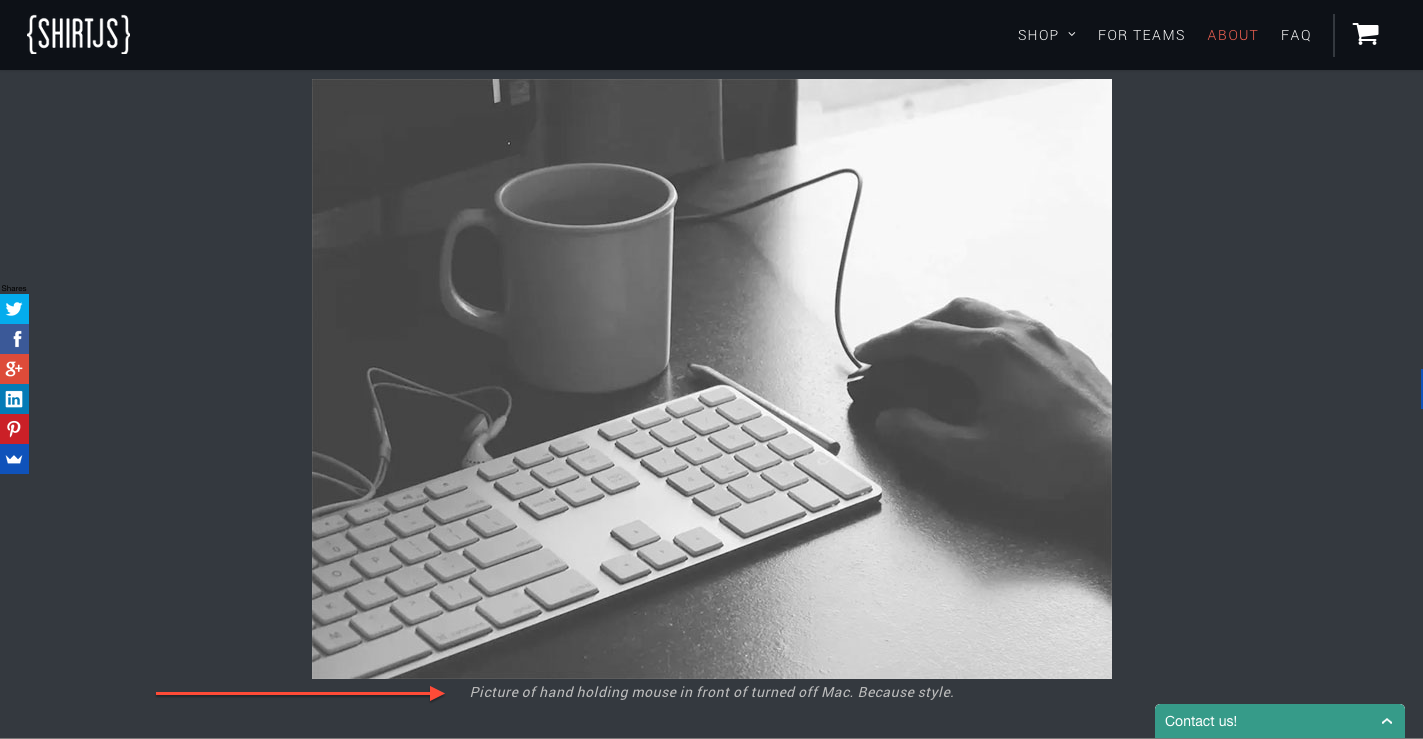 They're funny, too.
We took the time to sit down (okay; we exchanged emails) with the guys behind ShirtJS to learn more about their project and their experience with Snipcart. Here's what came up:
Q: How was your decision-making process like for choosing an e-commerce solution? Why'd you choose Snipcart?
A: We initially heard about Snipcart a few months ago, on Awwwards I think. We also looked through some of the sites that used Snipcart and loved the UX. We decided that the next project we built we just had to use it for our MVP.
Q: We hear that you've integrated with a dropshipping service for your online shop. How's the experience been thus far?
A: We're using a dropshipping service to help us fulfill orders. We initially tried linking directly into their API for all shipping requests but decided in the interest of time to whip up a custom shipping script to calculate our fixed costs and integrate the FedEX API via Snipcart's dashboard for expedited rates. We ran into some stumbling blocks with integrating shipping and webhooks when we first started but Snipcart made it easy to integrate our own API.
Q: What kind of feedback have you received from devs and customers about ShirtJS so far?
A: Our customers love the look of it and how simple the process is. We've recommended Snipcart to several devs.
Q: What could we improve with Snipcart that would make it an even better solution for you?
A: One thing we'd love is if there was the ability to use multiple webhooks at the same time. We use webhooks to communicate with multiple services and the limit of only 1 means we have to go through a service like Zapier which isn't ideal. It'd also be great if the fixed price shipping option accepted multiple prices or the shipping cost could be defined in a custom value in each product listing. Otherwise Snipcart is fantastic and we look forward to using it on many more projects.
Q: Any thoughts on the nerd-looking developer stereotype we mentioned at the beginning of this post?
A: It's a stereotype that we hope will go away very soon. As our world (especially businesses) become a software-based world, developers are becoming more and more important. We notice the perception is definitely changing about what being "cool" is. It used to be that everyone looked up to guys/gals in sports or entertainment-now people look up to programmers that became successful like Mark Zuckerberg, Elon Musk, and Bill Gates. It's a big shift that's going to inspire tons of new people to go into development and change the stereotype.
Bonus round
I virtually shoulder-tapped some of my colleagues via Slack to find out which ShirtJS piece was their favorite. Drum rolls, results:
Georges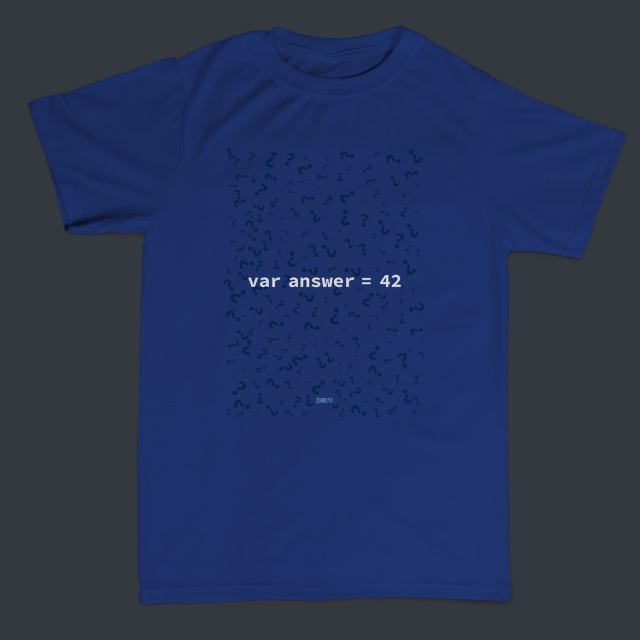 Our product manager's pick was the Var Answer = 42 shirt. Why? Because 7 x 6 also equals 42.
Charles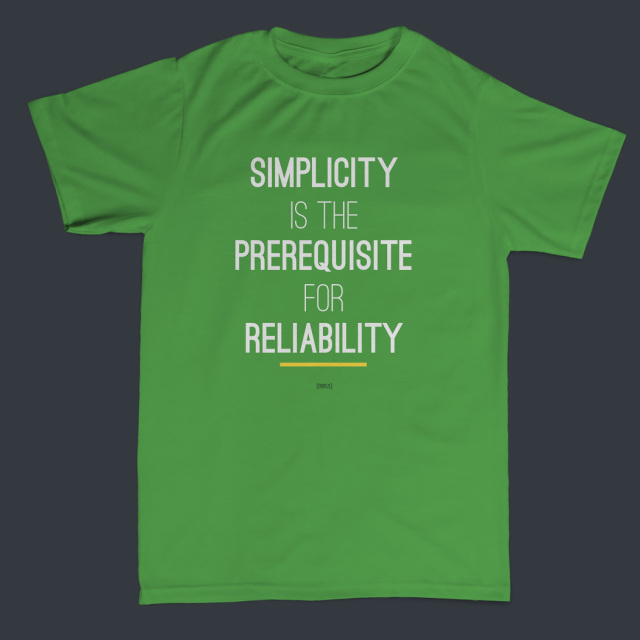 Our lead engineer and co-founder Charles went for the Simplicity Tee, for the sole reason that we should always keep it as simple as possible.
François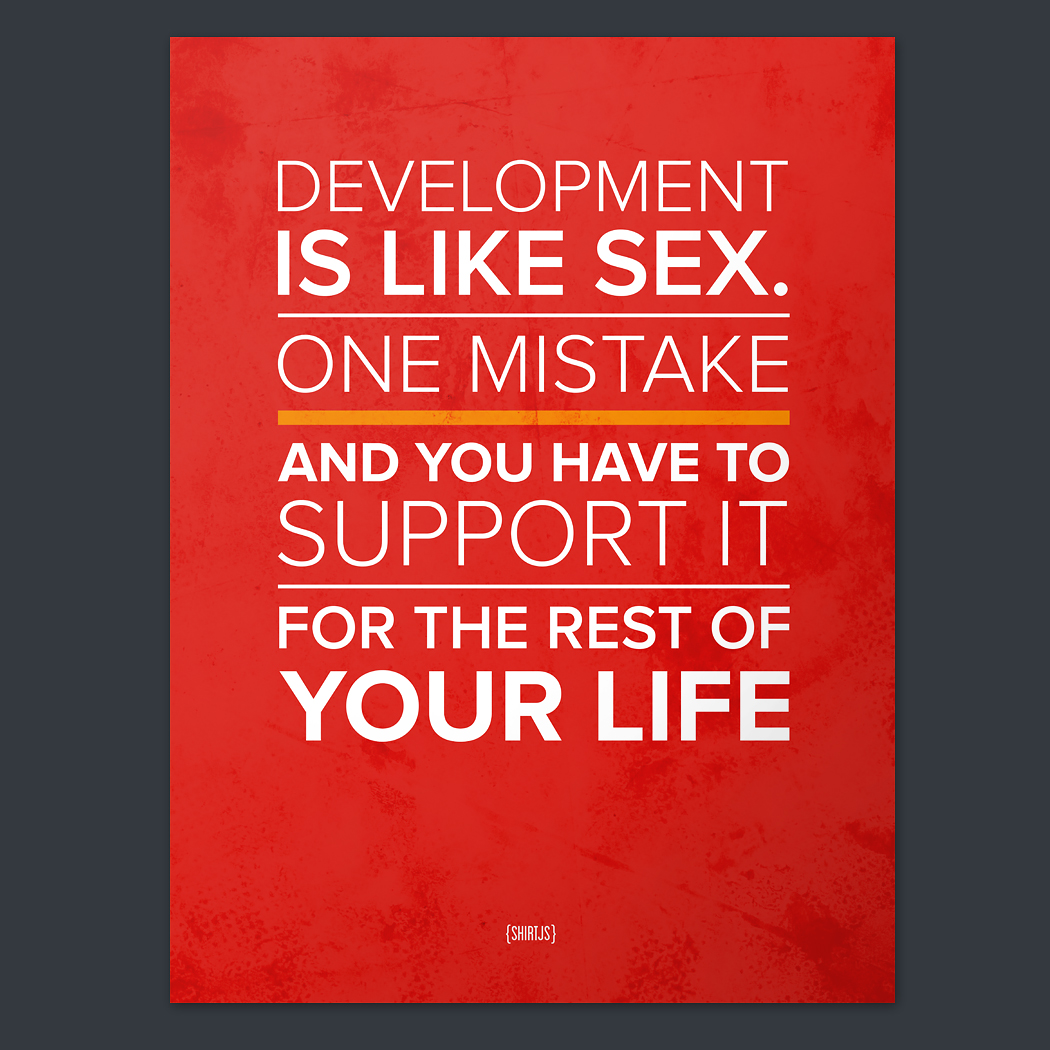 I am not a developer myself, but still, I humbly picked the Development Is Like Sex poster, because it's hilarious and relatable for anyone in the SaaS or tech startup industry.
Vincent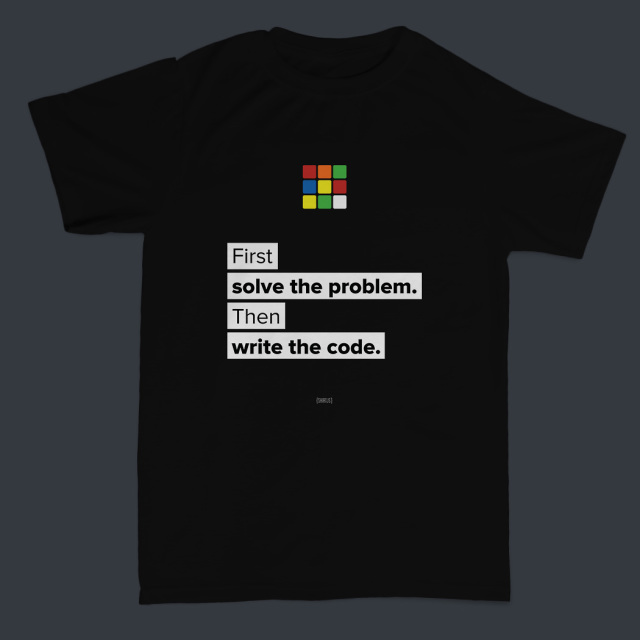 Vincent, our bearded and brand new father (congrats!) co-founder, chose the First Solve The Problem shirt, because less is more.
---
That's it for this month, folks! A huge thanks to the whole ShirtJS team for answering our questions and trusting us with their awesome e-commerce project. We know most of our readers are devs, so we encourage you to go grab yourselves some appropriate gear from the ShirtJS shop!
Suggested posts: