eCool: Selling Buzzworthy Underground Beer Coolers With Snipcart
June 02, 2014
UPDATE: We've added a bonus interview with one of the eCool's founders at the end of the post, enjoy!
---
So as some of you may already know, we're offering developers and business owners a quick, flexible way to sell about anything online. That's just what we do. And you know what's fun about what we do? Getting to see what our customers do!
Needless to say, we were pretty thrilled two months ago when we were approached by guys who wanted to use Snipcart to sell an underground beer cooler. The beer aficionados among the team got to work dissecting the idea and its implications almost instantly. We exchanged a few transatlantic emails with the nice folks from Instinkt, the Danish agency in charge of developing eCool's website. Time passed. In the meantime, we focused on a bunch of other things such as improving Snipcart features and helping developers get started with their own shopping cart.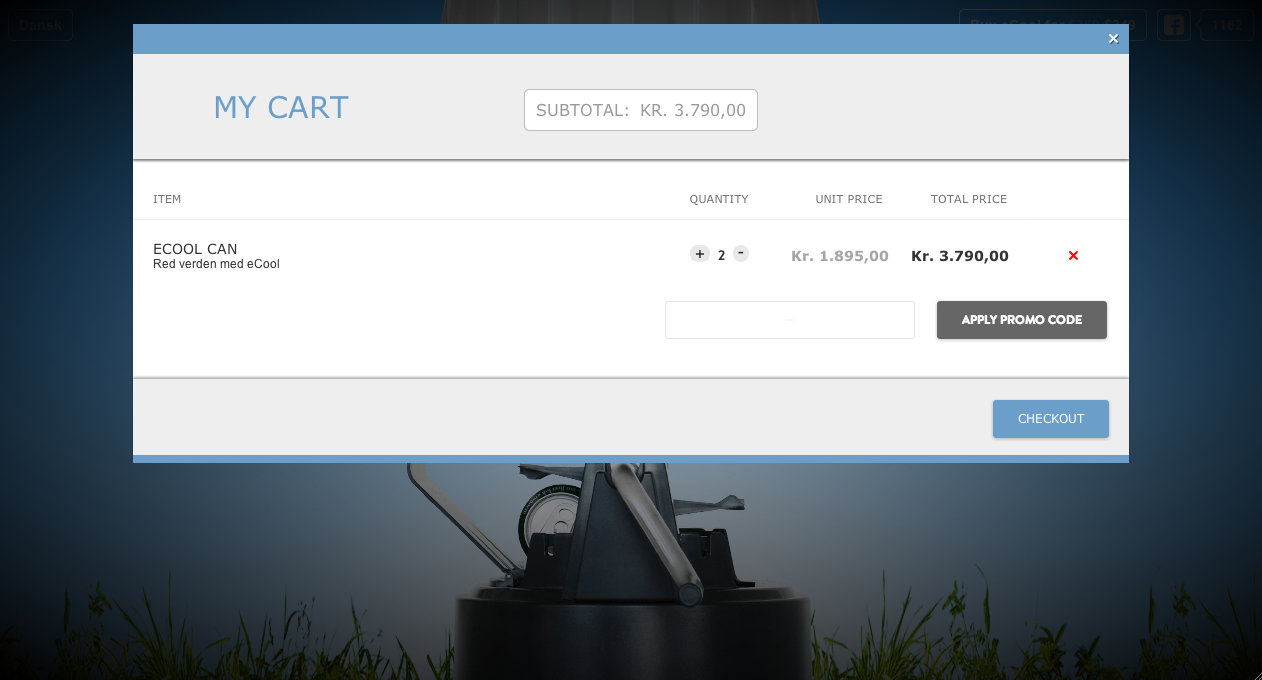 Last week, they went live. One of our developers thought the Hacker News community might enjoy having a look at the product, so he posted it to the newsfeed. A couple hours later, another developer raised the orange flag: we had made the HN front page. After high-fiving each other and opening a few refrigerator-cooled beers of our own (in our defense, it was a Friday afternoon), we made a mental note to keep track of eCool's buzz online.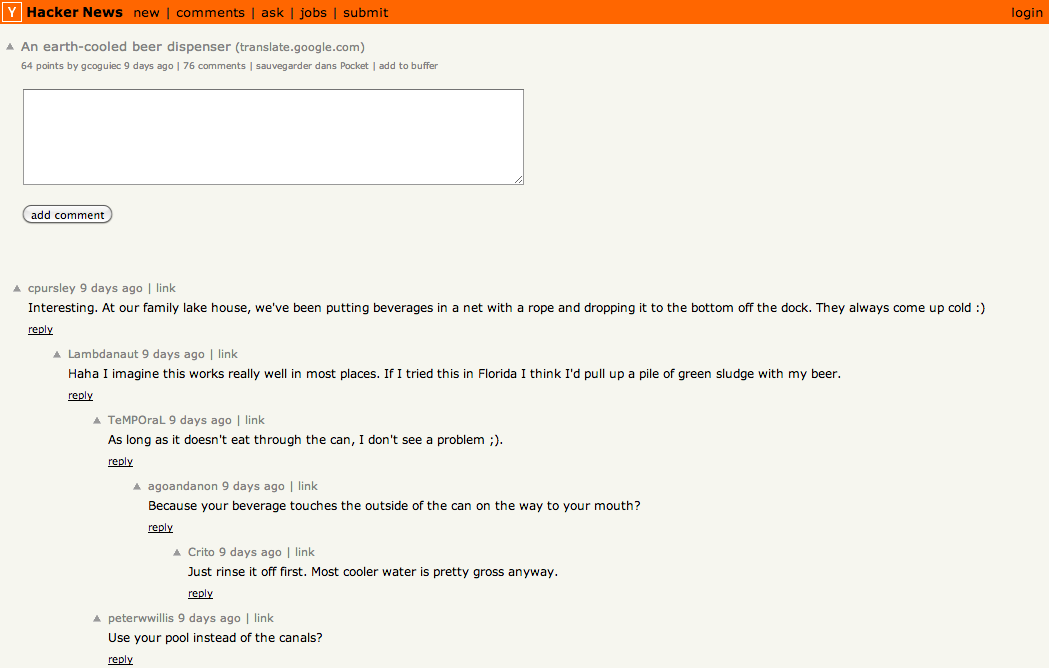 A handful of days later, we realized they were all over the place. To make a long story short, here are some of the places they've been featured:
It goes without saying that being featured in such online hubs brings a truckload of traffic to a website, and inevitably increases demand for the product. Since eCool were already using Snipcart, a web-based and wisely hosted solution, they had no reason to worry about scaling their network to answer the quickly growing demand.
Bloggers have already worded eCool's ins and outs in plenty different ways, but still, here are the basic highlights of how it works:
You'll need to dig a 3-4 feet hole, of course
No electricity needed at all > earth cooled
Hand-crank allowing you to put beers underground and pull some out
Pretty straightforward, right?
We've noticed there are a lot of discussions online about whether earth temperature is cool enough for beers: many seem to think it depends on the kind of beer you're drinking, on the country in which you live in and on your own personal tastes. Feel free to argue with people all over the world in the different comments sections. :)
Since the guys at eCool have a real noble mission, as illustrated by the title of their Facebook Page (Save the world - one earth cooled beer at a time), we thought we'd give 'em a shout-out on the blog.
Way to go, guys! The Snipcart team is glad to see you making some noise (and some sales) on the world wide web.
---
Bonus round: a quick interview with one of the eCool's founders
For us, it's always great to learn the stories of merchants and businesses around the world, and to see them evolve right under our eyes. We took the time to catch up with Klaus, one of the founders behind the project. Here's what we learned:
All right, first things first. What's the story behind the awesome earth cooler you guys came up with?
I'm an architect—next fall will mark the 25th anniversary of the firm I've founded. I got the idea for the eCool about 7 years ago… sitting in my garden. ;)
eCool has 4 owners, the 3 others besides me are:
Ole Davidsen, whom I have been partner with at the architect firm for 25 years.
Viggo Berg Andersen, my brother in law, who also owns a mini-market/kiosque.
Haagen B. Sorense, the local chimney sweeper.
The online buzz has been quite remarkable so far. How's the team feeling up in Denmark?
We're all 50 +, and we handle eCool's recent success very calmly. We know it's gonna be a lot of hard work to take the business to a higher level. Until now, the eCool has been our little "baby"—we've sold about 800 pieces in the last 4 years, 200 a year (that's what we sold last week). It really seems now is eCool's moment: a week after the new website went viral, the patent was approved. Talk about timing. The application for the patent was submitted in 2009.
Lots of coverage rhymes with lots of traffic, and lots of traffic usually means more demand. How have you guys been dealing with this boost in sales?
We come from Mors, a little island in the northern Jutland in Denmark, a location which really needs jobs and an increase in population. The local authorities and the business environment are backing us up anyway they can. We can now already produce about 500 pieces a week.
A big thanks to Klaus for taking some time off his busy schedule to let us peek inside eCool's story! Stay tuned, we'll be featuring Snipcart users on the blog every month! :)
Suggested posts: